With the many expected music releases that happen this year in the music industry, the collaboration of rappers Soulja Boy and Bow Wow certainly was not quite one of them. Well, at least this year it wasn't. Although the two had previously collaborated years before, their 2016 mixtape Ignorant S**t, was unexpected and sort of a joke. Sure, it may sound like the typical mixtape, but being that these two are not rookie's in the rap game and both started out young, this mixtape seems a bit impulsive.
No doubt, the mixtape centers around what most rappers these days talk about—money, sex, and clothes. The intro to the mixtape gives a funky beat and gives a feel for what the rest of the album will be about. The next track, which bears the same name is the title of the mixtape, is about Soulja Boy and Bow Wow realizing they both have some growing to do and knowing they have to block out the "Ignorant S**t".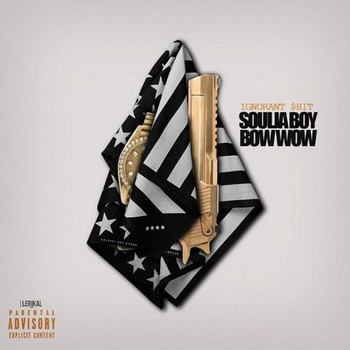 The next couple of tracks still talk about money and all about what they're going to do with the money. The last song titled What They Want and it ends the mixtape, which I am very happy about. Honestly, there is nothing that jumps out at me about this mixtape. Each song is just a repeat of the one before it. Don't get me wrong. It's a great mixtape for someone who just wants to jump up and down at party, but when you listen to the lyrics…not much going on there.
Both Soulja Boy and Bow Wow have proven in the past that they are good lyricist, but I think this mixtape was supposed to be some sort of "comeback." It could have been a great mixtape, but there's nothing special about it. And everyone on social media seems to be having a field day with it.
While the mixtape may not be up to par, it does not mean that the rappers are not good at their job. It just means that this piece of work they created was not their best. So in my opinion, I say that they should separately focus on their music. Bow Wow has his upcoming final studio album and Soulja Boy is busy with another collaboration of scooter bikes. To conclude, I wish them both luck in their future endeavors.