Clueless is Getting a Reboot
Girls Trip co-writer, Tracy Oliver will be taking on the Clueless reboot.
Quirky hats, plaid skirts, cropped tees, and raunchy slang/catchphrases was all it took to make Clueless a 90s' cult classic. The impact of this romantic teen comedy was apparent across all facets after its release; tv, film, music, and most importantly, fashion. Alexander Wang even called it his favorite movie.
Now, a reboot is in the works.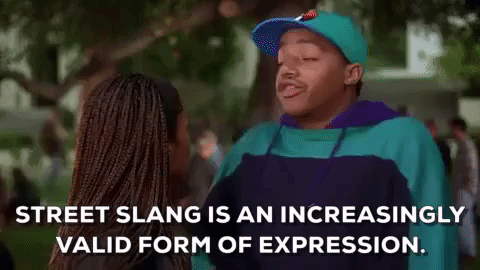 Tracy Oliver, co-writer of Girls Trip, will write Clueless script alongside Marq Robinson .
Tracy took to Twitter to express her excitement:
Crazy excited to be producing a *new* take on one of my favorite movies of all time, #Clueless, with the hilarious and super talented @MarqRobinson writing it!!! As. If. https://t.co/wNH2OIdopQ

— Tracy Y. Oliver (@TracyYOliver) October 25, 2018
https://platform.twitter.com/widgets.js
Oliver has also written for The Misadventures of Awkward Black Girl, The Sun Is Also A Star, and Barbershop: The Next Cut.
It was only a mater of time before Clueless was remade, in our opinion. We all know Hollywood loves to reboot classic movies.Now, the real question is, "Who will play these characters?".  With Tracy Oliver as a writer, we know the script will be amazing. However, who will fill the character shoes? It doesn't matte how good the script is if the audience isn't attracted to the characters. Lets hope Hollywood casts right for this reboot.
Who do you think should play in this movie?

Before Clueless was a cult classic it was a Jane Austen novel called "Emma". The impact of the book turned movie spurred a three-season television spin-off and a Broadway musical that is set to premier this November.
Will You Be Watching?
Subscribe to our mailing list