It is a little after midnight on March 13, 2020. A loud bang on an apartment door alerts a resting couple. Without hearing anyone stating a name within each bang, nervousness grew as the couple tries to collect their thoughts as to what is going on. In a flash, the home door was kicked in leaving the couple to defend their life. A scared Kenneth Walker fire a shot to protect his home and his girlfriend. What sounds like a nightmare was the horrifying reality for a Louisville couple. A reality that led to 26-year-old, Breonna Taylor's death.
Undercover detective Brett Hankinson along with 3 others, ambushed the home firing 10 shots. It was a drug raid for a home with no drugs. A drug raid that was linked to Taylor's ex-boyfriend whom she hadn't spoken to in months. It was a botched drug raid that senselessly claimed the life of an innocent black woman.  
Say Her Name
"You asked me if I knew anyone that would want to hurt Breonna when it was you." – Tanika Palmer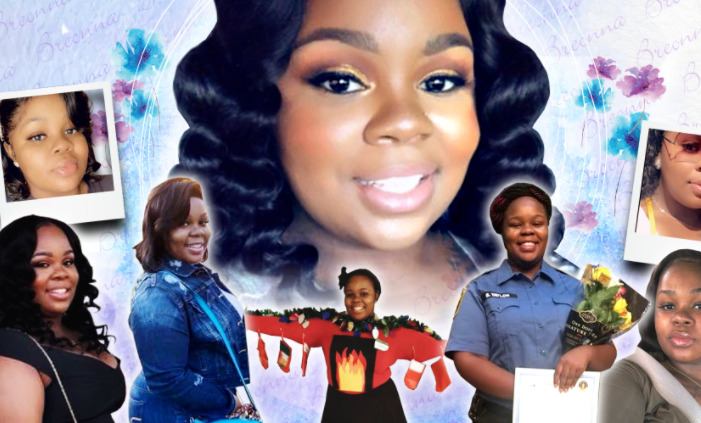 By May of 2020, everyone knew the 26-year-old EMT worker's name. The tragic night sparked outrage all across the globe. From the U.S. to the U.K., the protest and hashtag #ArrestTheCopsThatKilledBreonnaTaylor was not a trend, it was a fight for our lives – a fight for justice. We cannot continue to make excuses for a system that swore to protect all.
Day 194
"We are literally saying stop killing us and their response is BUT… "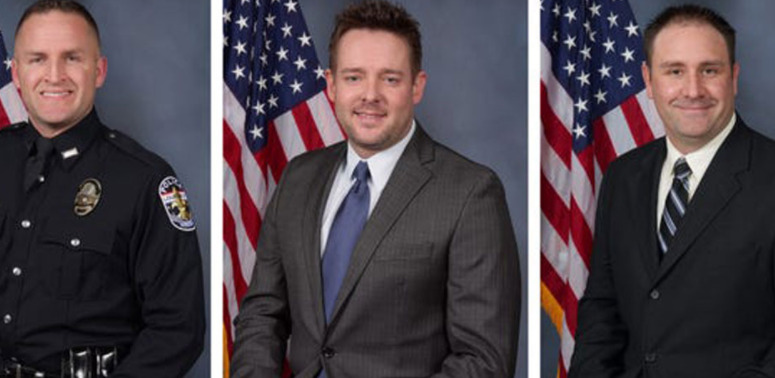 It took 194 days for former Louisville Detective, Brett Hankinson, to only be indicted for endangering Taylor's neighbors and not charged for her actual death.  As a black woman, it was and still is traumatizing. Do we not matter? As we expressed anger, sadness, and frustration many people found ways to justify Breonna Taylor's tragic death. Some claimed if Taylor had not dated a drug dealer in her past, she would have never had law enforcement at her home. For starters, Taylor left her ex-boyfriend, Jamarcus Glover, for a better life. To make these claims is a total disregard of human life.  In life, we do not enter this world with a guidebook, but police enforcement starts with one-plus training.
Louisville vs. Breonna Taylor
A New York Times examination of video footage from the scene, witness accounts, statements by the police officers, and forensics reports showed that the raid was compromised by poor planning and reckless execution. The Louisville Metro Police Department failed to properly investigate – a job they are trained to do. Others, including Kentucky's Attorney Daniel Cameron, argued that we do not know all the details from that night but failed to make sure courts received "all evidence". He showed no remorse and urgency to hold Louisville accountable for that night. Here are a few take away from Breonna Taylor's case.
Key Take Aways
Detectives failed to announce that they were law enforcement. Walker thought there was an attempt to break due to the forced entry of the patio door.
The police report contained many errors including a statement of Breonna Taylor having "minor" injuries
Police informed an on-sight EMT to leave before the raid.
Kenneth Walker has his license to carry.
No body camera footage.
Police already located the main suspect before the raid.
Metro Police Department tried to charge Kenneth Walker with the attempted murder of an officer.
Forever Our Sister❤️
Breonna Taylor should be here. At the age of 26, she was like many of us. Young, vibrant, and made an honest living. She gave back to her community by dedicating her life to the medical field. What happened to her could have easily been one of us. It has been a year since the tragic night, and we must continue to fight for justice and protect one another. Breonna would have been 27 just three months after March 2020 – on June 5th (personally speaking) mine was the very next day and she will forever be my sister. Life is now different for me and many others. In honor of her birthday many celebs and activist-led peaceful protests.
It is important that we continue a fight that she is not able to do. March 13, 2020, was so much bigger than all of us. Say her name and many of our other sisters we have lost. We want peace and we want justice. To our dear sister, we love you, and may you continue to rest in power Breonna Shakinnah Taylor.