Nomzamo Mbatha is a South African born Actress, TV personality and Humanitarian. She is a Human Rights activist and Goodwill Ambassador for the United Nations High Commissioner for Refugees (UNHCR).
Miss Mbatha is passionate about charity as she's the founder of "The Nomzamo Lighthouse foundation", an NGO supporting child-headed homes, marginalized youth, and senior citizens. The foundation is supported by The Cotton On Foundation.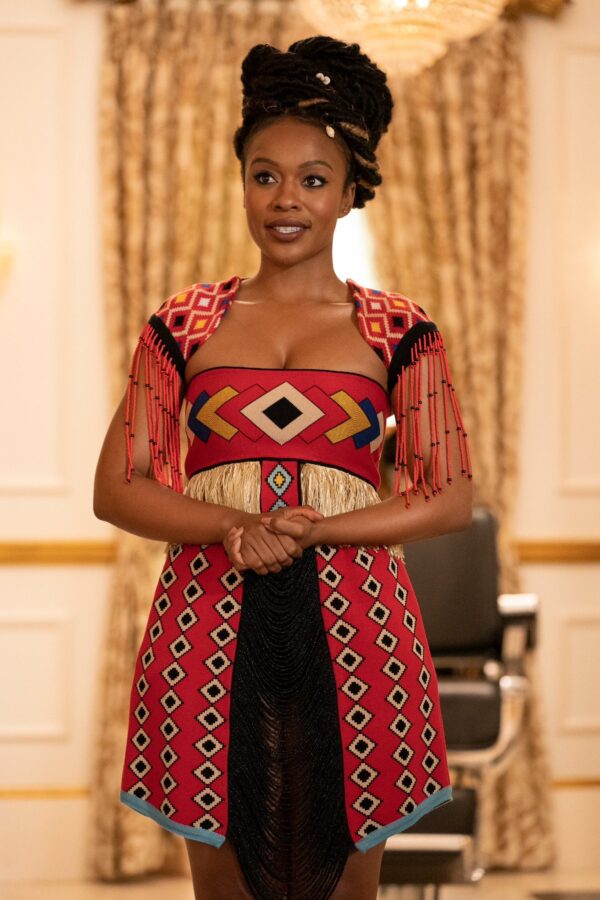 The big Hollywood debut
The newly released sequel "Coming 2 America" see's Nomzamo into her Hollywood debut as Mirembe – a graceful royal barber. Mirembe is an enchanting and unorthodox Zamundan woman. She plays an important role in the young prince of Zamunda's life, teaching him that part of being a prince is staying true to your origins, which aligns very well with Nomzamo's life philosophy.
Nomzamo loved Mirembe's unconventional character, "women are now changing the status quo and controlling the narrative," she said. Her role in the film is ironic as Nomzamo has also recently moved to LA from South Africa.
"It felt like my own Coming to America story."

Nomzamo
The rise
Nomzamo's career took off in South Africa where she starred in a lead role on a local drama series called Isibaya. She left the telenovela after seven years and moved to LA. The move came with negativity as her fans questioned her decision.
After arriving in LA, she experienced culture shock as well as homesickness. After 6 months she was ready to move back to SA as she hadn't booked a job in a while. However, fortunately, while in Abu Dhabi working on a UN project, Nomzamo received a call from her agent telling her she booked an audition with Coming 2 America.
Nomzamo admits to having the imposter syndrome while shooting the movie but made it through with the help of the amazing production team. The actress talks about how the Coming 2 America director – Craig Brewer forced everyone in production to say her name correctly.
"The Next Big Thing"
Nomzamo has been named "The next big thing" by The Hollywood Reporter. One of her endorsements is Neutrogena, which she's been the face of since 2015. She's also the ambassador for Audi, and Puma. Her first range "Shandu" by Puma will be dropping in March 2021. This will make her the first African woman to ever have such a collaboration with the sports brand.
The star presented at the 2017 and 2020 BET Awards, and later won the 2019 E! Africa Pop Culture Award for Philanthropy. As a long-standing friend of the world-renowned champagne brand, Veuve Clicquot, she has had the privilege of hosting their Polo events in South Africa every year since 2016.
Moreover, the stars aligned when Nomzamo made it to The Daily Show, which is presented by another South African-born Hollywood sensation – Trevor Noah. The most admirable thing about any black woman is resilience.
Nothing can stop a determined black woman!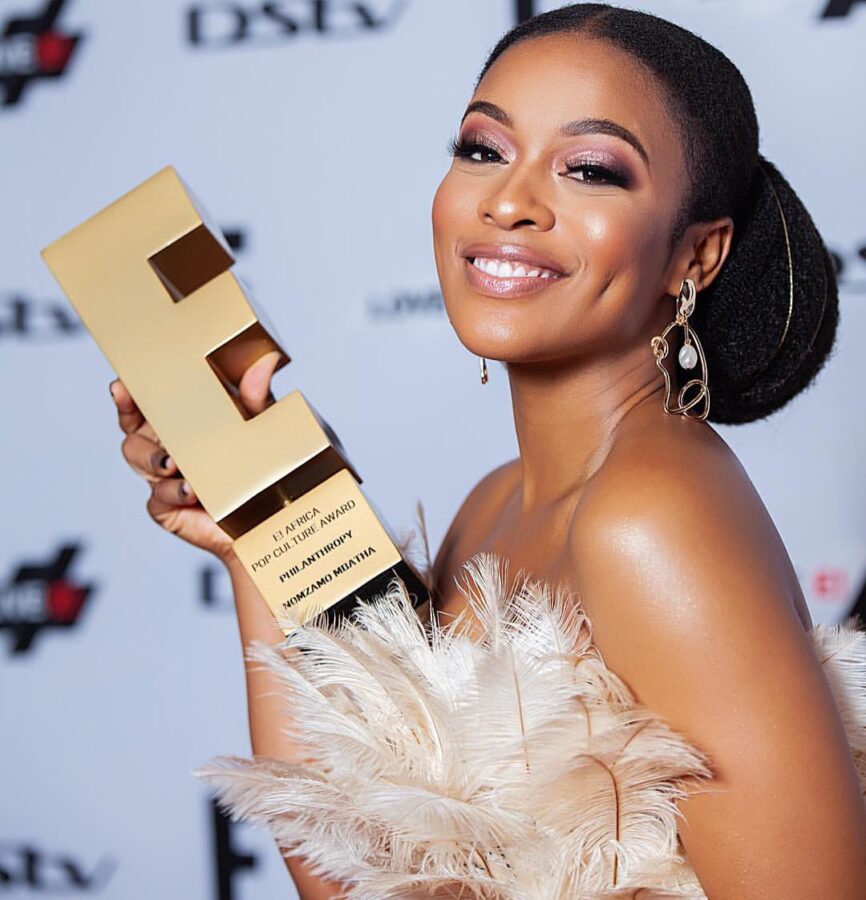 "The best advice I can give women today is …do not listen to the naysayers, strive to persevere despite it all. Move with intention, live your truth, but most importantly, live a purpose-driven life and remain motivated and positive".
If you want to read more, follow us on Instagram, Facebook, Twitter & Pinterest!