So listen up, no we won't find out if Books made it to Yale, we won't find out if Books finds better than Mylene, we won't find out what would become of the "Soul Madonna's" because Netflix has cancelled "The Get Down".
According to variety the production cost a total of $12 million to make, talk about a penny pincher! The Get Down was the most expensive Netflix original series in history, and also one of Hollywood's most expensive shows to air. With all the money already being put into the project, the production began having more and more issues. So much that according to Business Insider writers nicknamed the show "The Shutdown", well one thing for sure it is shut all the way down.
I'm so tired of seeing woke twitter complain about the lack of diversity in tv and then letting great shows like the get down flop pic.twitter.com/dH1DBu1fqu

— p (@kinkytchalla) May 25, 2017
Half of this was our fault. We complain about WOKE shows and we didn't support it like we did @OITNB or @Stranger_Things #TheGetDown

— Autumn M. (@itsautumnmae) May 25, 2017
SON, NETFLIX CANCELED THE GET DOWN pic.twitter.com/PRPcEwhmGX

— $OUTH$IDE JUJU (@djelzee) May 25, 2017
Twitter went crazy when people found out the news. Some Fans blaming it on lack of support from the "woke community". Fans were devastated and wasted no time voicing their opinions about the cancellation of the show. Fans were outraged that Netflix finally introduced a show that targeted all audience then cancelled it after one season.
However director  Baz Luhrmann's spoke on the situation through a Facebook post. He wrote  "[T]he simple truth is, I make movies,"  "And the thing with movies is, that when you direct them, there can be nothing else in your life." This explaining that he delayed an already delayed two year project to work on "The Get Down." His lack of direct involvement in the show going forward, he said, was "a sticking point" for Netflix and Sony.  Whatever the case may be this show had great potential and now we are all left on a cliff hanger.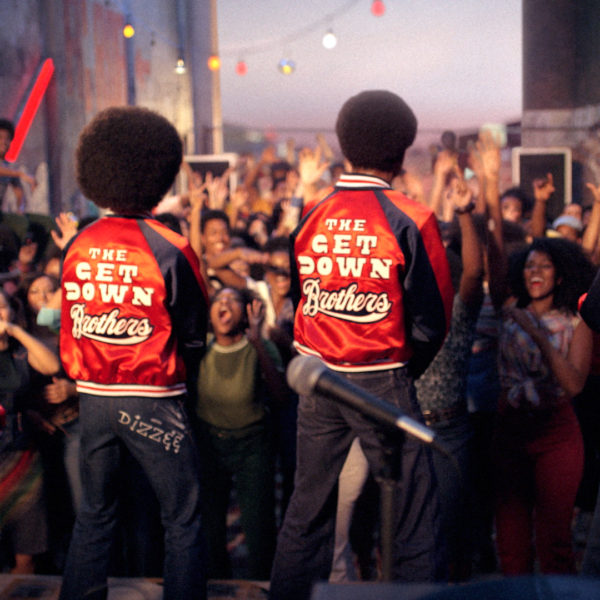 What do you think? Was the Show Rightfully Cancelled?