Fashion stylist, co-executive producer and host, Natalie Manuel Lee, explores identity and purpose on the Hillsong Channel's six-episode series, "Now with Natalie." In the show, Lee who serves as host as well as executive producer, aims to answer the question "How do you really know when you're living in your purpose?" The series features insightful conversations with prominent figures in entertainment, sports, and fashion, such as Kelly Rowland and Elaine Welteroth and how their faith has played a role in their lives. It also transports viewers into a world full of beautiful aesthetics, and vulnerable conversations about purpose, identity and living in a media-saturated world.
Natalie's Journey in Fashion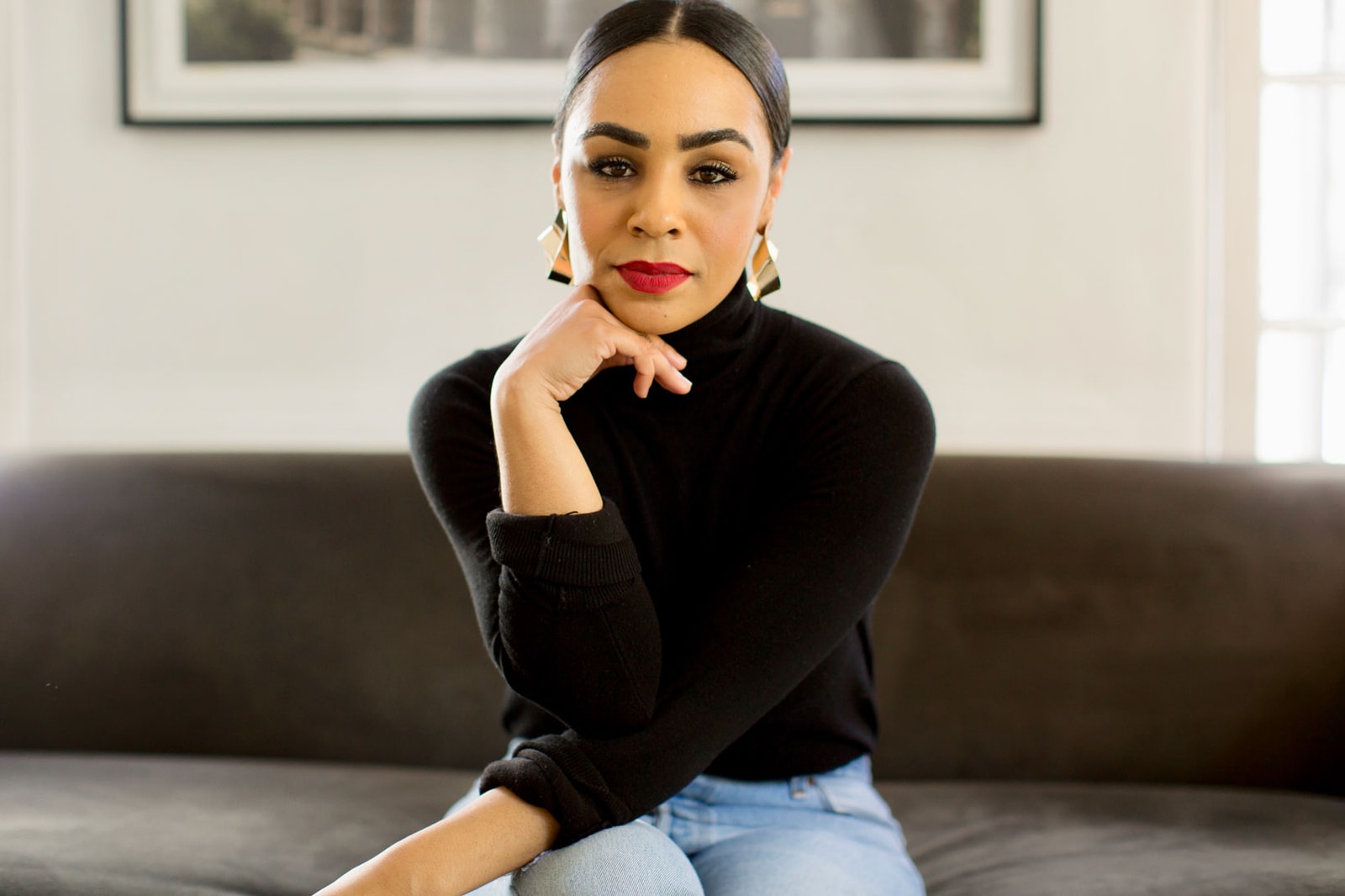 Lee has always known she was a creative individual. After studying communications in college, she came to New York and interned for CBS before relocating to LA. It was then that the stylist realized she had a niche for fashion, and began styling with her brother Jerry Lorenzo.
"We styled music videos from Kanye West and Keri Hilson's 'Knock You Down' to different campaigns. I was like, oh ok I'm pretty good at this and this is kind of a love of mine," said Lee. This led to her branching out on her own and styling clients such as Matt Kemp and different fashion campaigns.
Lee later teamed back up with her brother to help him build his clothing brand Fear of God. "I think I've always known that I love creating and having an eye of creativity. It was just finding where and how to put it into works."
She continued to pursue her fashion endeavors and thus began the start of 'Now with Natalie.'
Now with Natalie
"For me, I saw just a need. I think the biggest way to step into your purpose is to be a solution to a problem. I was dealing with a lot of identity issues and purpose issues and I really didn't know who I was or what my purpose was," said Natalie.
"Living in a media saturated world, I think saw myself going down this hole of becoming this prisoner of thought that the world wanted us to think that our identity and our purpose wasn't the same. The friends that we have, the relationships that we have, the money that we have, the cars that we have, and you know it's just a wake- up call that it's simply a counterfeit."
Lee wants the show to dismantle and pull back this veil to the counterfeit of identity and purpose that are being sold and consumed through popular culture.
"I think a program allows us to see not only do we all deal with it, but more importantly what the true meaning of what identity and living in your purpose looks like as opposed to what the culture is telling us it is."
The Show Was a Learning Experience
Filming this show and having these conversations with everyone has allowed Lee to experience different perspectives. In 'Now with Natalie,' Lee speaks with industry titans such as Elaine Welteroth, Kelly Rowland, and Tyson Chandler to name a few. The stylist has felt completely humbled. "There was a level of transparency that I didn't know was going to be given, granted these are either my friends, family, and/or people in my community."
How Social Media Can Impact Our Identity
In her show Lee also gets candid about social media and the positive and negative effects of it.
"Dr. Caroline Lee speaks in the first episode with Haley Bieber about how much social media we should be consuming daily and it is mind blowing, and it's like omg we're looking at this stuff way too much."
According to recent studies from the Nielson market research group, American adults spend more than 11 hours per day watching, reading, listening to or simply interacting with media. "I think social media is one of the biggest gifts yet the biggest curses we can have," said Lee.
"I think if we use it to our benefit and speak truth from it then it's a helpful tool, but social media can also feel a sense of inadequacy. I think that it's comparative and important to know who you are before you wake up and have this propensity as a culture to wake up and go straight to social media."
Everyone Has a Purpose
One thing that Lee wants the viewers to walk away with is that there is a bigger 'why' and that everyone is here for a reason.
"Your DNA is not to copy another blueprint of someone else's DNA. It's for you to put your stamp on it. If that looks like being the best barista there is then that's it, if that looks like being the best singer that is then that's it, if that looks like being the best model, or a trash man; that's purpose."
'Now with Natalie' will premiere on March 3 on the Hillsong channel. Watch the trailer below.
Follow MEFeater on Twitter, Instagram, Facebook and Pinterest for more updates. 