Update: Megan Thee Stallion is suing 1501 records. A judge has granted the artist a restraining order that will allow her to release new music again.
Fans awaiting Megan Thee Stallion's much anticipated debut album 'Suga,' may have to wait longer due to a disagreement with her record label 1501. The rapper took to her Instagram Live on March 1 to announce that none of her new music will be released for the time being after she expressed a desire to renegotiate her contract. 
According to Megan, she signed with the indie label when she was 20 years old, and simply wasn't aware of everything that was in her contract. The performer is managed by Jay Z's Roc Nation, which pointed out a lot to her.
"As soon as I asked them to renegotiate my contract, everything went left," she said. Megan stated that she had no intention of leaving the label.
Following her live, fans immediately took to Twitter where the hashtag #FREETHEESTALLION started trending.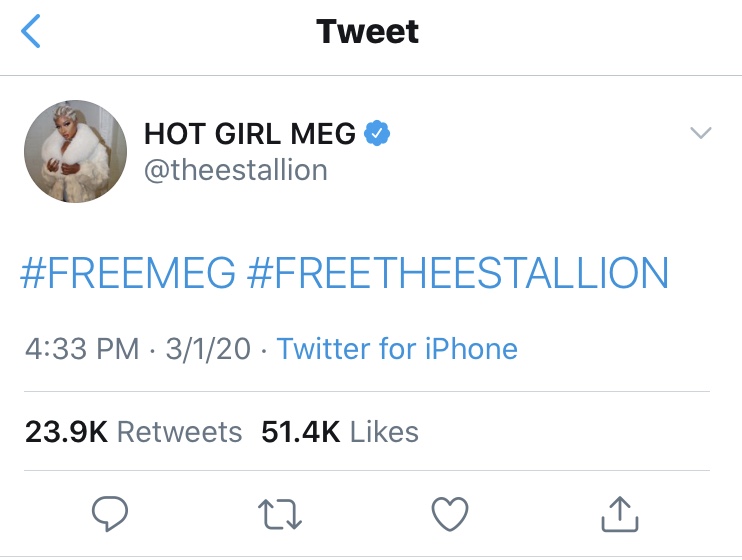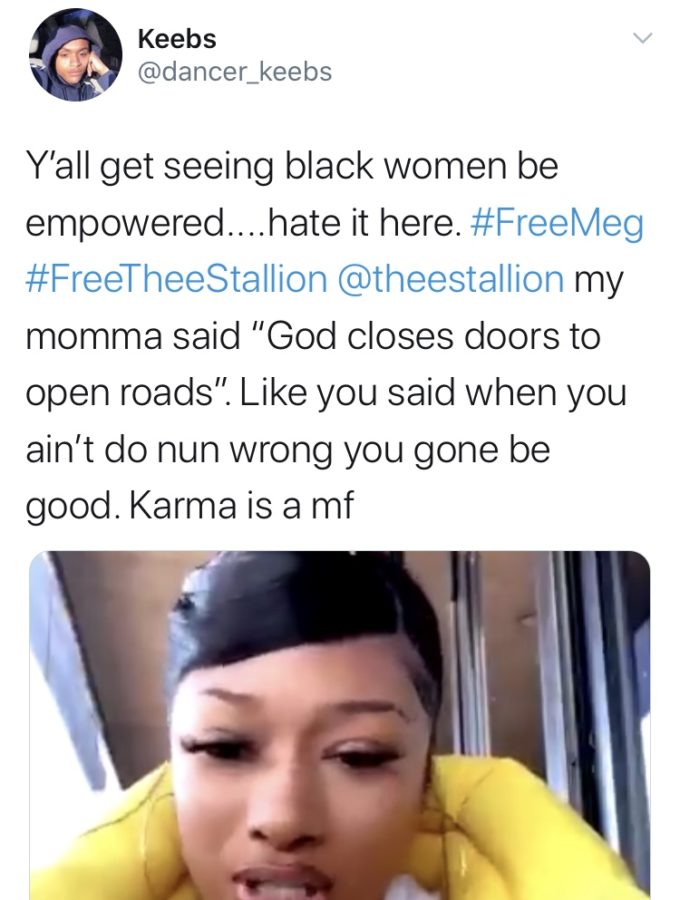 The rapper also made it clear that she specifically chose an indie label so that she could have control over aspects of her profession, like branding.
1501 was founded by former MLB player Carl Crawford, who at this time has not responded to Megan's claims.
"I work for everything that I do," she said "To try to stop me from working is really crazy. All I want to do is make music. All I want to do is put out music."
The artist then encouraged new artists to learn from her mistakes and read everything.
'Suga' was slated for a possible release date of May 2. It was her mother's birthday, who passed away from cancer in 2018. Now it is unclear when the album will be released.
Follow MEFeater on Twitter, Instagram, Facebook and Pinterest for more updates.