At MEFeater's "The Beauty of Business", Vera Moore will be sharing her own personal experience as a business owner during the Covid-19 pandemic. The event will take place on February 7th from 12:30 PM EST – 6:30 PM EST, where Moore will speak alongside other Black women change-makers. Her segment will be from 2:35 PM EST – 3:20 PM EST. Purchase your tickets here! To learn more about Love, Vera, visit the online shop and website lovevera.com.
Redefining societal beauty standards, Vera Moore's lingerie business Love, Vera features Black women of all shapes and sizes. Love, Vera was founded in 2018 by Moore and her partner Nate Johnson. They had a mission in mind: to be the embodiment of body positivity and size inclusivity. Moore has always had a passion for fashion and entrepreneurship. Vera Moore first delved into the fashion industry in college when she created a swimwear line. After, she gained experience in entrepreneurship through a tax business she created.
Building Love, Vera's Brand Identity
The intricate and intentional steps that went into the production of Love, Vera contributed to its success. From traveling to China on a sourcing trip to get inspiration, to managing many of the orders herself, Moore has worked meticulously with her partner on building her brand from the ground up. She defines her brand's identity as, "a celebration of Black women, culture, and entrepreneurship.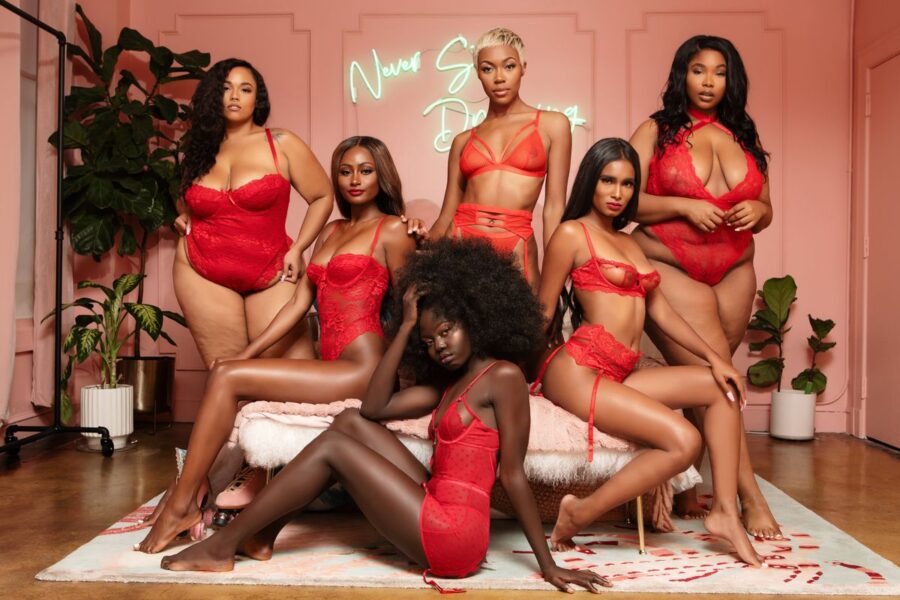 Moore's goal for the brand is to create opportunities for Black women in the fashion industry and put a spotlight on the underrepresented. Through the process of testing out products and figuring out what works for the Love, Vera brand, customer feedback mattered. The individuality of lingerie led Moore and her team to keep a variety of styles and colors when it came to their inventory.
Building a brand that is inclusive of all shapes, shades, and sizes have led Love, Vera to garnering the attention of Beyoncé, Keri Hilson, and Wale. As a result, Love, Vera was featured on Beyonce's very own website, BEYONCE.COM. Moore makes it a point to hire Black talent, models, and creatives. She places emphasis on why it is pertinent that Black-owned businesses have to uplift and support each other.
Learn More About Love, Vera at The Beauty of Business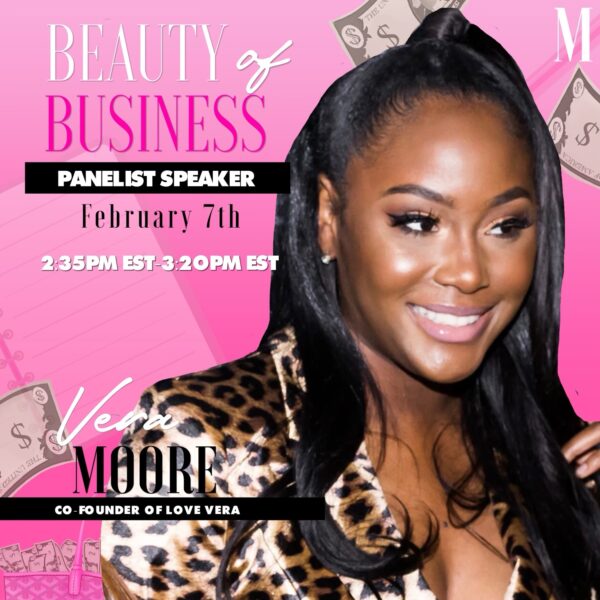 Vera Moore Instagram and Twitter.
Love, Vera Official Instagram.
If you would like to read more stories about Black women entrepreneurs, follow MEFeater on Twitter, Instagram, Facebook, and Pinterest @mefeater.