Kim Kardashian West is continuing her fight to give prisoners a second chance at life with her recent partnership with Lyft. The reality star and Lyft have teamed up to launch their new ride-sharing company, which will give over 5,000 soon-to-be-freed prisoners rides to job interviews. The announcement was made last week during her visit to the White House.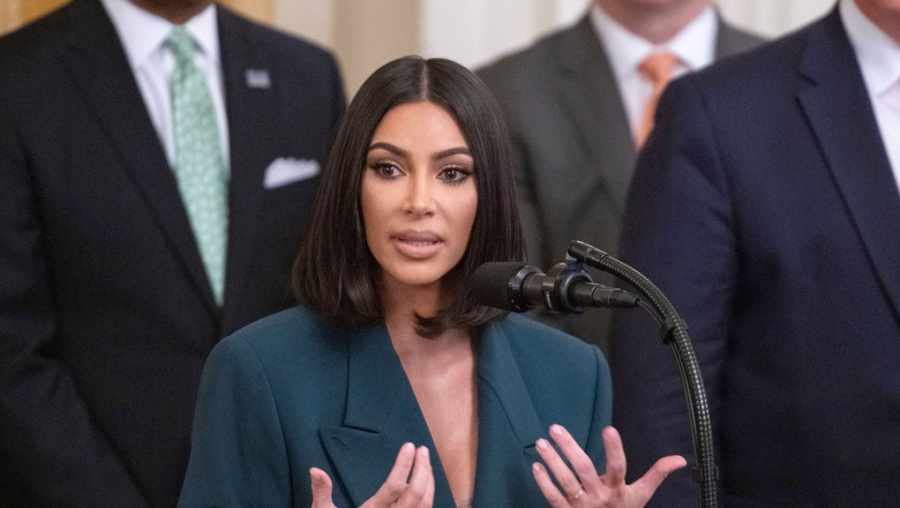 TMZ reports that in addition to providing free transportation for inmates, they will also be providing housing assistance as well as job assistance.
The beauty mogul has worked tirelessly for the last year on the #cut50 prison reform initiative, visiting prisons to talk to different inmates.
"My whole journey with criminal justice reform started about a year ago when I came to see the president after speaking to Ivanka and Jared, who really fought for me to get here," she said. "And I pled the case of Alice Johnson, who the president granted clemency to. After that, I really spent so much time going to different prisons because I really had no connection to anybody on the inside and just really felt like for me, I'm at the place in my life that I wanted to make a difference and just wanted to do the right thing, but I didn't know how or what to do or even what was really going on."
Kim Kardashian West has spent her time mainly focusing on advocating for prison reform, and working with CNN commentator and attorney Jessica Jackson, both co-founders of #cut50. In addition to visiting prisons, her time has been spent petitioning governors and attending meetings at the White House.
Kardashian West has begun a four- year apprenticeship with a law firm, and plans to take the bar in 2022.
What are your thoughts on this? Comment and let us know.
Follow MEFeater on Twitter, Instagram, Facebook and Pinterest for more updates.