Leading clothing brand Rookie USA hosted a world-class kid's fashion show for the South African market on Thursday, November 17, in Sandton City, Johannesburg. This show-stopping display of the kid's fashion collection ran until November 20, 2022. This spectacular show for the kids was also created by the kids, where they showcased their modeling skills. The Rookie Fashion Show featured a diverse range of kiddie models and celebrity influencers with their children, including TV personalities Simphiwe Ngema's son, who walked the runway alongside his father, model Tino Chinayi. 
Other celebrities in attendance included actress Lerato Mvelase, influencer Sinqobile Tusani, and Mrs. Universe Africa Mpho Mogosti, who converged under one roof in celebration of fashion. The designated fun kiddie's activation area kept both the parents and the kids entertained.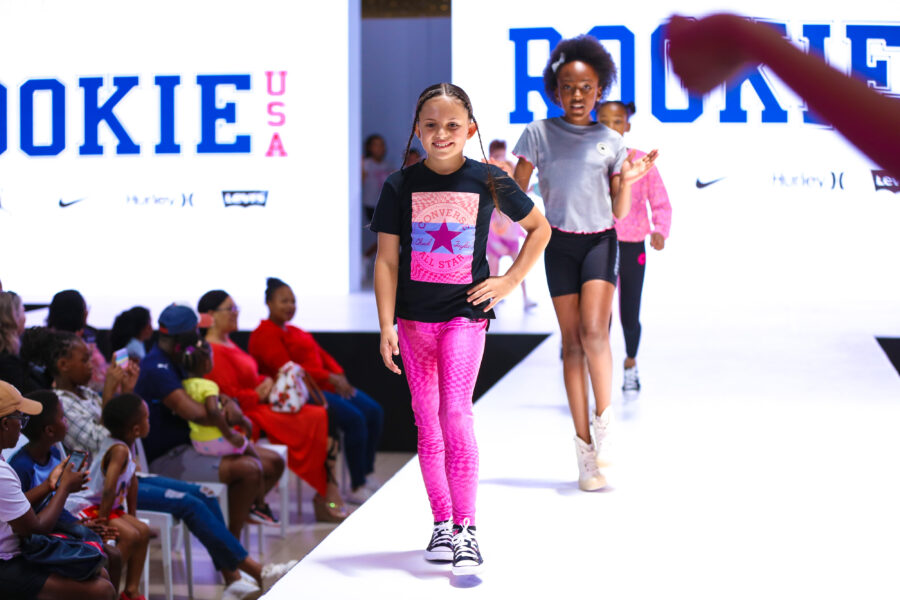 Rookie USA is a multi-branded premium retail kids-only online store with footwear, clothes, and accessories from trusted brands. They cater to kids between the ages of 0-20. Now in South Africa, this elite kids-only retail experience and fashion show had the coolest kids showcasing the latest and trendiest product ranges. The brands available at Rookie include well-known brands such as Nike, Converse, Levi's, and Jordan. Rookie USA offers consumers a collection of iconic brands, including Converse, Nike, Jordan, Hurley, and Levis, to provide a complete head-to-toe kid's experience.
THE SHOW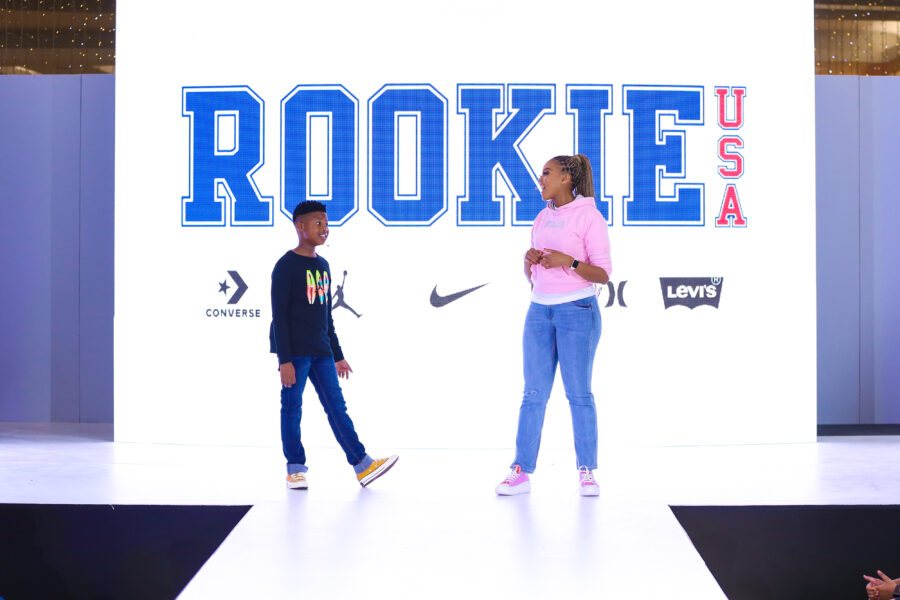 SHOP THE EXPERIENCE
Keeping the audience entertained and informed were two young talents, Entle Bizana and Lubabalo Tala, who did not miss a beat. Rookie USA recently partnered with We Are Egg, a next-generation experiential department store in Johannesburg. They opened the very first Rookie USA store at the Mall of the North.
This was a great opportunity to see firsthand the latest kids' fashion range and a great time to shop for your favorite brands at the Rookie USA pop-up store. Check out Rookie USA's website, www.rookieusa.co.za, and Instagram page.
Share your comments on our platforms. Follow MEFeater on Twitter, Instagram, Facebook, and Pinterest for more updates.