Mr. West has made his first ever jewelry collection for his brand Yeezy. The 12 piece collection is inspired by 14th century Florentine art, and is meant to represent timeless love according to West. West was specifically inspired by Donatello's bas-relief portraits (shown below). This inspiration is very evident in his work, and is a refreshing contrast from the tattered, urban, and modern vibes of his clothing.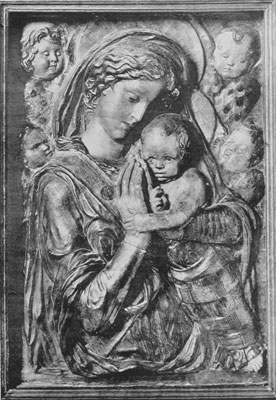 The collection is a collaboration with Jeweler Jacob Arabo and features large rings and pendant necklaces. The pieces are all in yellow gold, but the necklaces come in a variety of styles and lengths, and the rings vary in size and design as well. All in all, the  whole collection lives up to the Yeezy brand.

The collection is out today! So check it out on YeezySupply.com.
Subscribe to our mailing list