Anyone with an Instagram account knows who Jayda Cheaves is. Jayda Cheaves is a brand. Jayda Cheaves is an Entrepreneur. Jayda Cheaves is a social media superstar, but who is the real Jayda? In her own words, Jayda is a "fun loving genuine soul with a business savvy persona." With that persona, Jayda has amassed 5.9 million followers on Instagram and secured deals with brands such as Savage x Fenty and Fashion Nova.
Social Media often requires people to curate a marketable personality, and to show off the glitz and the glam of their daily lives. Jayda approaches the internet in her own way, and chooses how she wants to put her life on display. Whether she's all dressed up going to a fancy event or super chill in sweats and no makeup, she lets the world see what she wants them to see.
From creating her own hustle at 16, to using her social media to build a million dollar empire, everything Jayda touches turns to gold. Get to know the real Jayda as she talks to MEF about her business, love life, how she balances work and motherhood, and what's next for the IG diva.
What was your life like growing up and did you have any family members or friends that inspired you business wise?
Jayda: "My life was sweet for the most part. Never had to work hard, but when I did, I always knew I wanted to be the boss. That's what made me start my business."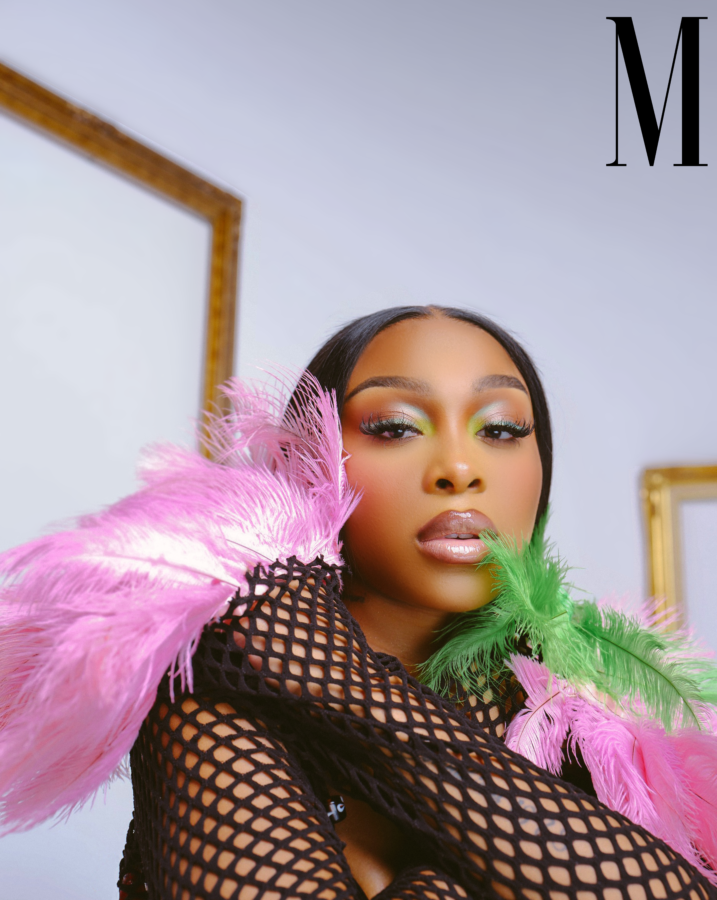 At what age and how did you get your start in entrepreneurship?
Jayda: "I started my first business on Poshmark when I was in the 10th grade."
Jayda launched her online career reselling her clothes on Poshmark before switching her focus to selling bundles and weaves. From 2016 to 2018 she made $2.5 million just off of hair.
In your line of work it's important to market yourself correctly. How do you go about maintaining your image and staying true to that?
Jayda: "I honestly just do me. I hide nothing. And always show the real. Like I said before I'm an open book. Nothings off limits. I love being relatable. Sometimes the glitz and glam fools people, but I always remind them that I'm human too."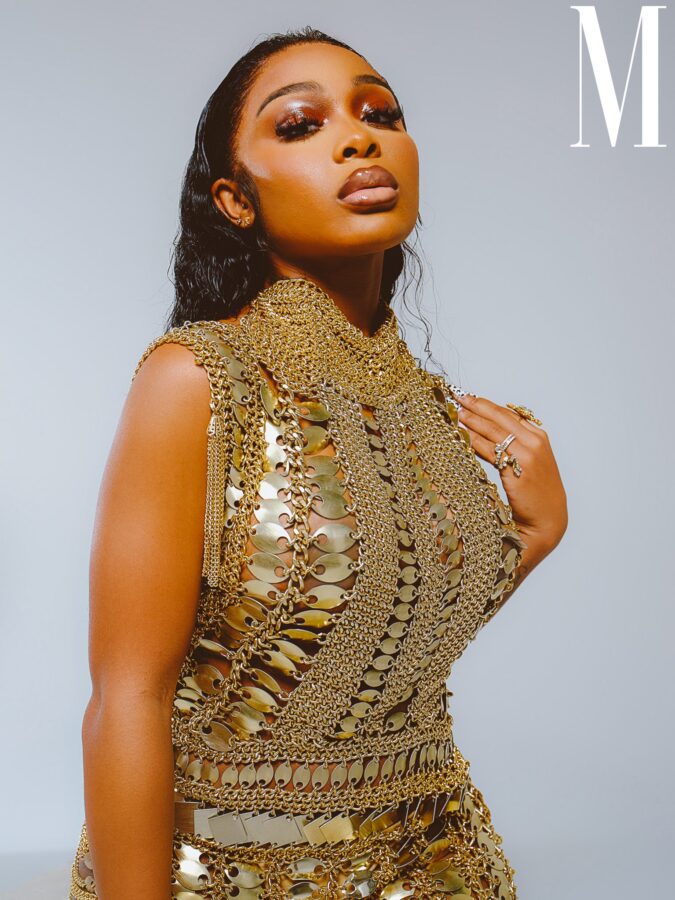 How were you able to turn your social media into this million dollar empire?
Jayda: "The way I marketed myself was key. I would post consistently and stay true to my supporters. Everyone to this day feels like they've known me since high school."
How would you describe your work ethic?
Jayda: "My work ethic is unmatched. There's never a time I'm not working, even when I'm on vacation or on mommy duties. It doesn't stop because it can't stop. I'm nowhere near where I'm supposed to be."
How do you balance working and motherhood? What is that like for you?
Jayda: "Balancing motherhood on top of my crazy schedule and my crazy life is hard, but it's just something you have to do. It's nothing that comes with balance. I have to be a mother and I have to work. It's just my life."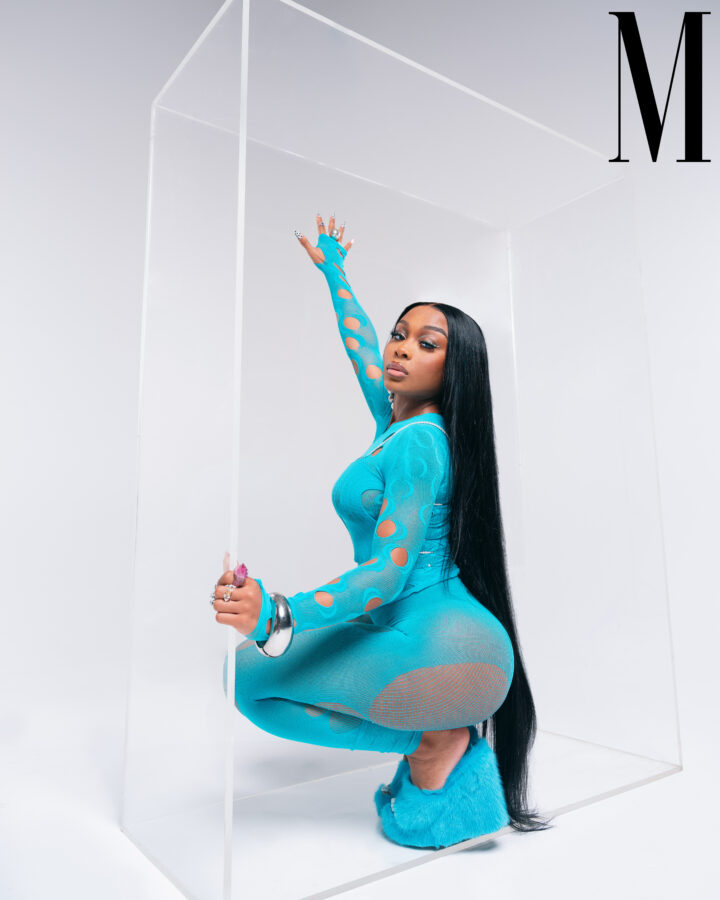 What are some boss business women that you look up to?
Jayda: "I love Ming Lee. She's always inspired me when it comes to marketing. Teyana is another one when it comes to creatives .. She's unstoppable. There's plenty more."
Tell us about your clothing collection 'Waydaminmerch' and what inspired that?
Jayda: "Waydamin merch was inspired by myself actually. I love Loungewear for one, but I wanted to create merchandise for my supporters, but nothing compared to your regular merch. I didn't want my face plastered everywhere so I took my logo that I started out with and added it to essential pieces that every girl needs in their closet."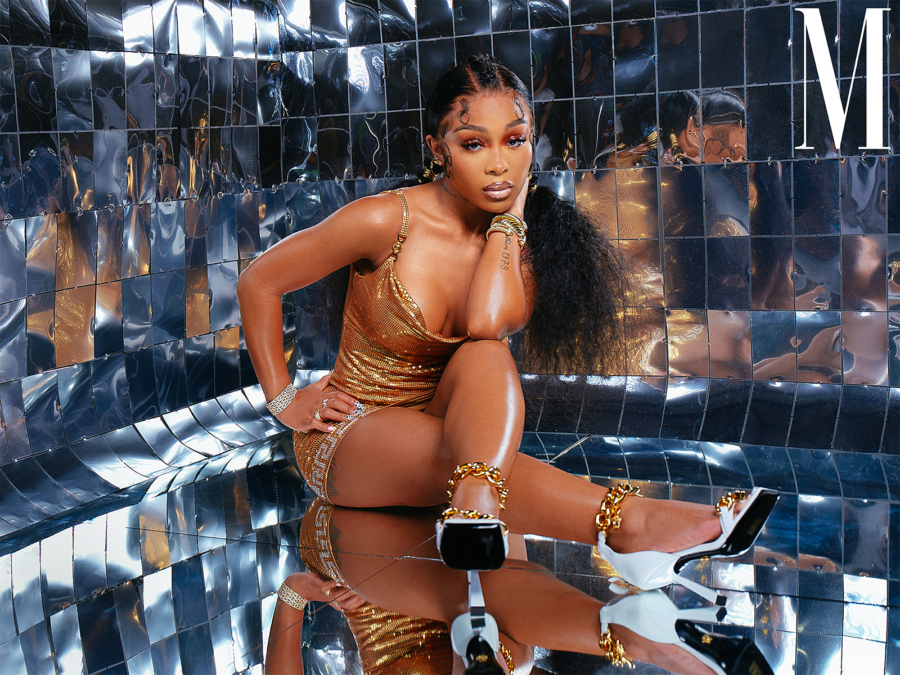 How was it going to NYFW this year?
Fashion is obviously a huge part of Jayda's life, and this year at the last second, she decided to make her New York Fashion Week debut, and it was one of her best decisions.
Jayda: "So this was my first time doing something like this and I'm going to keep it a buck, my first time actually being invited to stuff dealing with fashion week. I actually wasn't going to go until the day of. I got a confirmation text from someone that was throwing a fashion show and they were like are you still coming and I was like dang. Me and my manager within 30 minutes put together travel, put together a hotel, set up security and our driver. We caught the next flight out an hour later. It was fun, I really enjoyed fashion week. I gave some looks and got to meet and network with a lot of people. I'm definitely going to be apart of fashion week coming up in February."
You're pretty business savvy, so is there a field you have not tapped into yet that you would want to career wise?
Jayda: "I would definitely want to get into the makeup industry- the beauty industry all because they have a signature look. Everybody is saying they want to do their makeup the Jayda look. I get tagged in millions of posts a day saying 'just learned the Jayda look,' so I definitely want to tap into makeup and have my own makeup brand one day."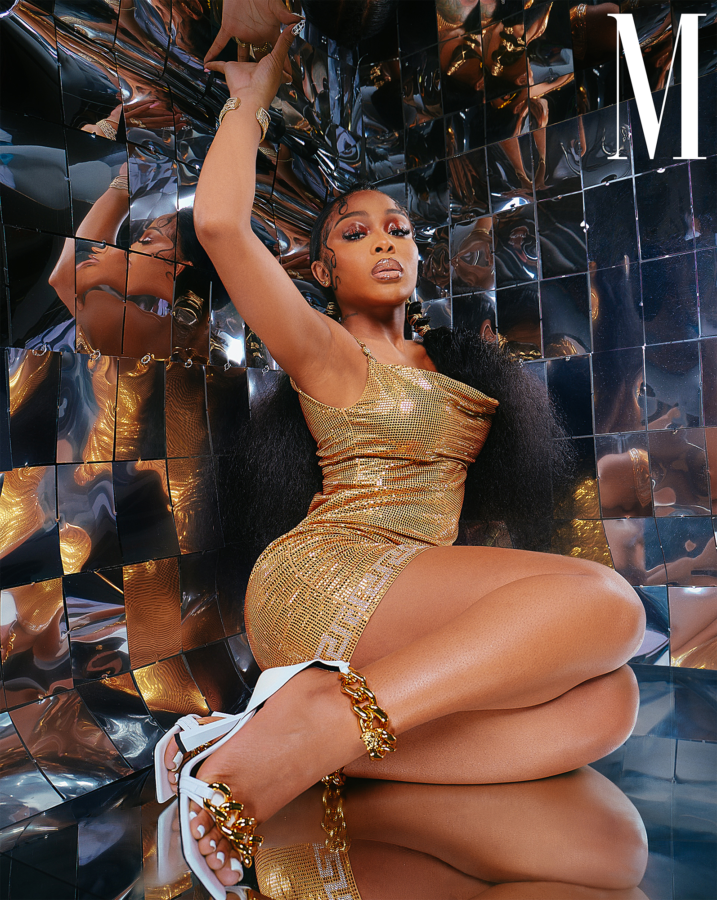 What is your love life like at the moment?
At the moment, Jayda's love life is all about bettering herself and focusing on her career and motherhood. She wants the world to see who Jayda Cheaves is.
Jayda: "My love life is literally me focusing on me and my new business venture. Sometimes relationships can knock you off from focusing on yourself, so now I'm just trying to focus on me and better my business, my brand, and get from under the shine of anyone else and just focus on Jayda Cheaves. Who is Jayda Wayda? Showing the world this is what I've been doing, this is what I'm going to keep doing and just solely based around me, motherhood, my life, my new company that I'm about to release just everything that has to do with me."
What's next for Jayda? What can people who follow you expect to see from you?
Jayda: "What's next for me is just everything I'm doing now being taken to the next level. And mainly focusing on my new business. I'll be doing reality tv as well. So I'm excited about that so you guys can really see what all goes on behind closed doors."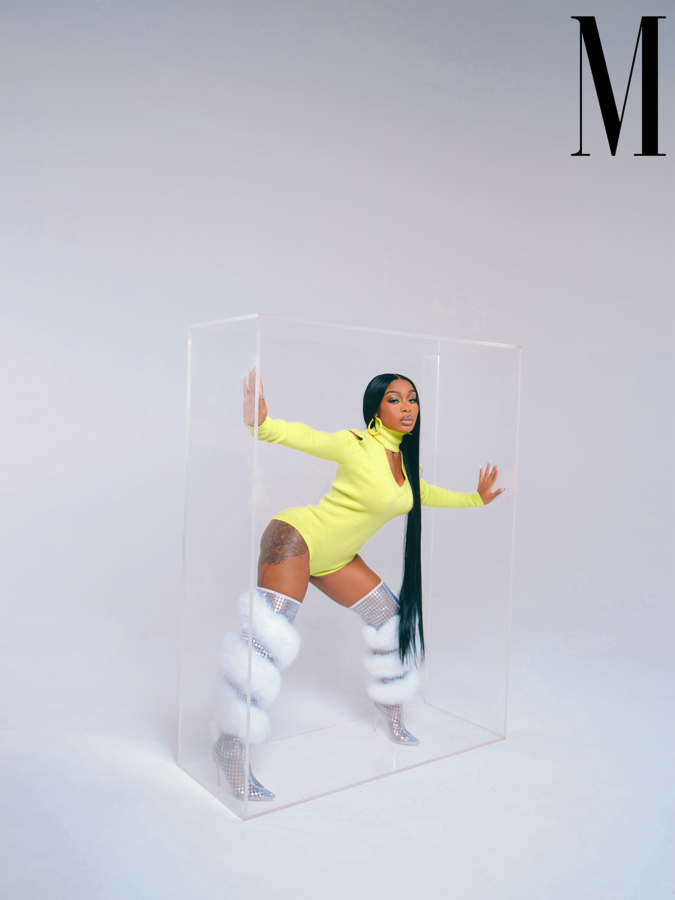 What advice would you give to someone who wants to become their own boss and hoping to use social media to her advantage?
Jayda: "The best advice I can give to anybody wanting to use social media to their advantage and wanting to become a boss is JUST DO IT. And stay consistent while doing it. Social media is the biggest market to target. Take advantage of it. We all have to start somewhere so the first step is just putting yourself out there!"
Photographed by Breyona Holt
Creative Director: Gabrielle Amani
Project Manager: Simone Clarke
Photo Retoucher: Sarah Duvivier
Production Coordinator: Taylor Boykin
Production Coordinator: Tionna Barnes
Photographer Assistants: Ashley McCray,Yvette Glasco, and Gemicah Hale
Set Design: Summer St. John
Set Design Assistant: Yajeel Brown
Videographer: Anthony "Jango" Edwards
Makeup Artist: Tim Clarke
Hair Stylist : Dionte "Arrogant Tae" Gray
Wardrobe Stylist: Manny Jay & Karissa Mitchell
Wardrobe Stylist Assistants: Ariel Yve, Najiyyah Phipps, and LaShundra Booker
Follow MEFeater on Twitter, Instagram, Facebook, and Pinterest for more updates!