So far in the year of 2018, it's a pretty uneventful and somewhat disappointing year for hip-hop if you're not looking close enough. The popular favorites are either pushing back their albums or not showing interest in releasing anytime soon at all. There has also been a couple of major artistic duds. If you are a deep seeker, you would realize that this has been an exciting year for insanely talented artists that don't need to make a dent in the Billboard to know their artistic worth. This is especially true when it comes to women who rap. Check out a handful of great releases below.
Junglepussy – Jp3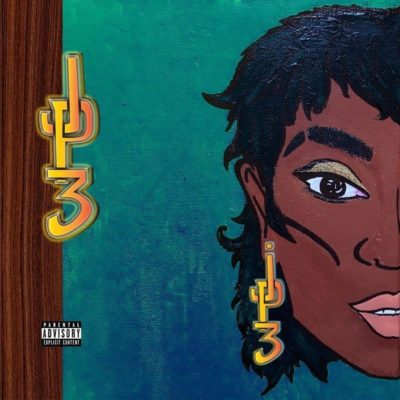 This project is a mesmerizing affair thanks to the melodious rhymes of Junglepussy, a rapper who has been shamefully overlooked for years. But that is common with independent acts, even if the immense talent is there. This album comes after her acclaimed debut Pregnant with Success. Like its predecessor, Jp3 is bursting with personality and confidence.
Her punchlines are sharp and her charisma is unwithering. The subjects are various. On "I Just Want It" she gloats about how fire her pussy is and how it allows her to walk through life with a chip on her shoulder." The song is fun and doesn't take itself too seriously. A hilarious quote is "feeling the dick all up in my armpit" in the hook on "Long Way Home" which features Gangsta Boo. Her singing is delightful too on "All of You" and "Showers."
Listen on Apple Music and Spotify.
Bbymutha – Free Britnee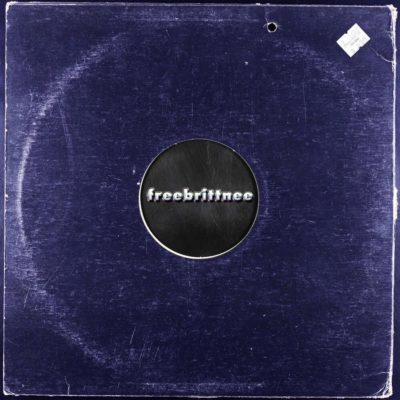 It seems like MEFeater has been talking about Chattanooga rapper Bbymutha all 2018 and if you've been checking out her music, you should not be surprised. She has taken his year by its neck so far. She dropped her tremendous BbyShoe EP in February, a tape that contained lyrical excellence backgrounded by southern flavored instrumentals. She can rap on any type of beat, though, and Free Britnee further proves that.
What her previous EP had in grittiness this EP's instrumentals are minimal and dreamy, some may say euphoric. Bbymutha brings forth a spirited aggression that you feel in every one of her words. She is sick and tired of the games people play around her and few other songs showcase it as thoroughly as "Lil' Bitch." She also gets impressively  sentimental on "Translucent." Her rapping is top notch on all six of these tracks, not a single dull moment as her presence is by far the powerful element in this EP. With her unbridled flare, you know she has something to say.
Listen on Apple Music and Spotify.
City Girls –  Period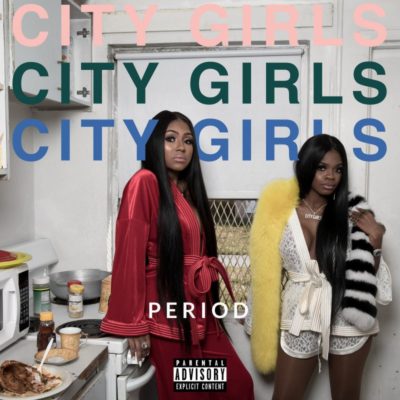 Many people did not see THIS coming. Rappers JT and Yung Miami albeit quietly signed to Quality Control, an Atlanta label that bolstered Migos and Lil Yachty's careers. With Lil Baby also looking to have a bright future, City Girls undeniably deserves the same rate of success as well. Their slick-talking, assured attitudes are reminiscent of early Trina. They are bold and boundless and are able to rap about ordinary concepts in wayang that are joyfully explicit.
The beats knock hard on this project, and not just the trap instrumentals one would expect from a label like this. The irresistible groove on "Take Your Man" is incredibly expressive and colorful just like their vibrant personalities. The instrumentation styles are various and their talent shines on every track. There is even an incredible college band inspired instrumental on the title track. These aren't your basic boss bitch anthems as they never stick to whats expected. These girls will let you know the bag always comes before a man. They do not romanticize anything and this album never runs out of steam.
Listen on Apple Music and Spotify.
Yung Baby Tate – BOYS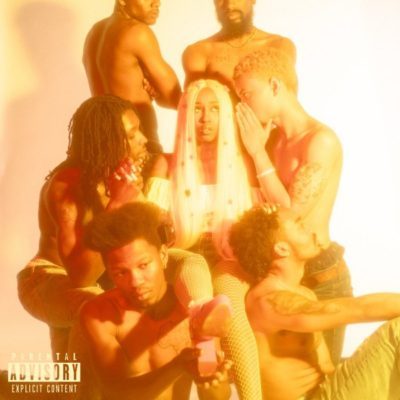 Yung Baby Tate has the whole package. She can sing like an angel and has plenty of flows. Her new project concerns the perceptions of males in society. Unfortunately, many shortcomings in the world are due to actions of men. Tate doesn't just limit this topic to relationships. You will notice this with the opening track where she says "A real man should never raise his hand on a woman unless he tryna fix my hair." This take is always necessary but it is especially timely in these current days.
Tate keeps things witty and fun on this project. A number of these songs should be hits as they are infectious rhythmically and vocally. She's hypnotic on "Bubba Gump", a track that is blessed by crazy instrumental that few rappers would dare to rap on. Tate has the ability to make the unconventional work. She matches the minimalism of the beats with her filling vocals. There are few things in place on a track like "Boy" but she turns it into something superb.
Listen on Apple Music and Spotify.
Bali Baby – Baylor Swift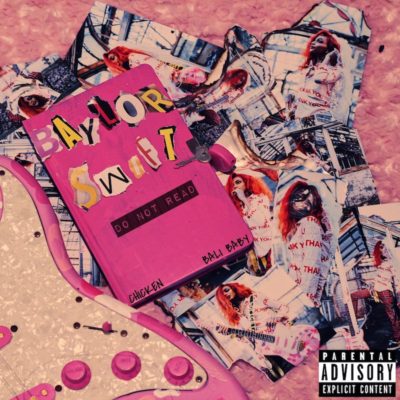 Bali Baby has always had an affinity for the unordinary. She has one of the most unique sounding natural voices in hip-hop today and she utilizes to its full extent on Bali Baby. Her rock-inspired sound seems to be right for her. You will hear this on "Backseat," an energetic song that is more so a feat than an attempt. Her music is becoming increasingly fitting to her character. Her singing is special and joyfully genuine as it forms a unique connection with the listener.
She has always been a capable rapper, though. This is evident on "WWW." Her punchlines do not miss, and the playfulness of her flow adds a necessary element. "Electrical" is an insanely enjoyable and satisfying cut. Her hook writing shows itself as one of the strongest aspects of her artistic promise. She knows how to author a fun record and if she keeps this sound and further progresses it into something bigger, it will bode well for her career and influence.
Listen on Apple Music and Spotify.