There is no rapper more enjoyably explicit that CupcakKe, but that is not all that she brings to the table. She speaks profoundly on social issues, overcoming obstacles, and self-confidence. The Chicago rapper just dropped her third album in as many years, Ephorize further proves her talent to rap about an immense number of topics with tremendous conviction. There are so many quotable with in this album. One of the best things about CupcakKe is he innate ability to rap about the troubles of others and standing for them. Most rappers today lack selflessness. With Ephorize, she shows us why she is one of the most prolific rappers to bless this Earth today.
CupcakKe starts off the album on an inspirational note with "2 Minutes." It is not without any sense drama. The song is very serious but it does it does not fail to get you off of your feet. She raps confidently, "That ain't your friend if he walkin' with money While you sitting hungry, that's cold That ain't your bro, nigga that's low
Fast money, you will not die slow." She has such a realistic approach to life, but she can also show her eccentric and imaginative side on songs like "Cartoons," a wildly fun song that is packed with sexually thrilling punchlines. She includes cartoon references effortlessly within the hook, "I'm a snack so I attract Scooby Doo's / Give 'em Smurf dick, that's balls blue / I don't look for niggas so fuck Waldo / Bitch, I'm cocky like Johnny Bravo."
She has always been a favorite in the LGBT community so it was only right to place the standout track "Crayons." on the project. A blaring horn and Cupcakke's uniqueness is all the song needs. She preaches love for anyone who is antagonized for their sexuality and body choices. She ventures into the topic of unfaithful monogamy with "Exit." She has been hoe positive for years, but that doesn't mean she does not confront relationship drama in real life. Her voice commands the whole track. She has a great habit of using tone and vocal inflections to make songs unique. She also questions her life and relationship choices on "Self Interview." She inquires why double standards still have so much weight on society.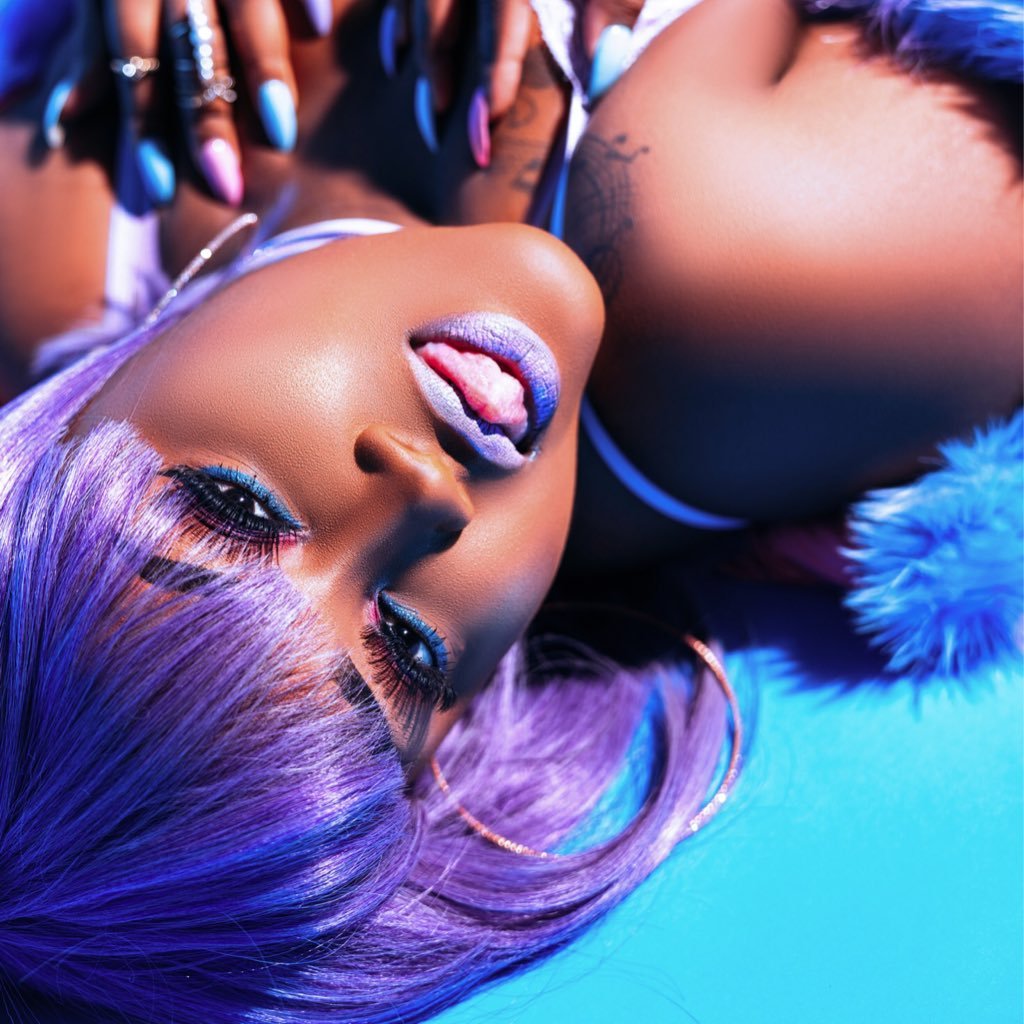 No song on this album is more sexually energized that "Spoiled Milked Titties." She marks it clear her bootyhole is "shaped like a zero", in case you were wondering. The loud moaning throughout the track is one of the 20 things that keep it interesting. CupcakKe has proved herself to be one of the at imagery. She will MAKE you imagine her having sex while listening. Though, after a few listens you appreciate the song as a whole.
She returned the positive body image raps with "Post Pic." She shamelessly embraces her looks. She even tells everyone their man will masturbate to her pictures, which is just fantastic. The album ends on a surprising note instrumental wise. The closer "Fullest" is gifted with horns you would normally find in Latin music. She is really boisterous on this song and does not let up at all.
Ephorize is definitely her best project so far. She goes over a wide range of topic and happens to surprise you from time to time. She is obviously one of the best female rappers and one of the best in general as of right now. The consistency of her career should definitely not be overlooked. She is an independent artist through and through. On this album, there are no big features and no celebrated producers. In fact, she got most of her beats from an online beat store that everyone in the world has access to. Ephorize is also her longest album, so the effort and peace of mind were definitely present.
Comment what you think of the CupcakKe's album. And be sure to keep up with us on social media. Follow us on Pinterest, Twitter, Facebook, and Instagram!