The 59th Annual Grammy Awards surprised many viewers Sunday night. Like many past years, the winner list has created some controversy. Beyoncé and Adele were the two biggest contenders of the night. Adele came out on top, winning the Album of the Year award over not only Beyoncé, but three other key artists as well. Drake, Justin Bieber, and Sturgill Simpson also lost to the British star.
However, Beyoncé's loss has a notable sting to it, Adele's comeback and talent aside. It reminds of Beyoncé's 2015 loss. Beck, a rock artist who was better known in the 90s and early 2000s, shocked music lovers when he won Album of the Year with his 2014 comeback, Morning Phase.
This year, Adele was nominated for her album 25, which came out in November 2015. After a long hiatus filled with parenting and rest, Adele came back to the music scene with her hit single Hello. The song and its album are breathtaking, but many feel that it is nothing compared to the critically acclaimed Lemonade.

Beyoncé's Lemonade arguably had a bigger cultural impact than 25 did in 2016.
While its honesty and heartbreak stunned the world, it also added to conversation about the state of culture, race relations, and love of all kinds in the modern-day. The message of not only the music, but the accompanying visuals #shook us, not only because Beyoncé is flawless, but because of how much they resonated with us. Each song was strung together in a way that highlighted desire, pain, loss, forgiveness, empathy, empowerment,  love, and fear — a way for listeners to come along with Beyoncé on her journey through her own emotions. Lemonade was not only a work of social commentary. It outlined the trials and complications of her relationship with rapper and husband Jay Z, who cheated on her according to suggestive album lyrics.
That album meant a lot, to a lot of people. Not only did Beyoncé pour her soul into it, and not only did its fans find their own healing within her words, but it influenced the dynamic of 2016 in so many ways. The hit single Formation had an impact so great on rhetoric about police brutality and black self-love, her Superbowl performance caused some people outrage. (By "some people", we mean stupid people.) Queen B bounced back, selling her own "Boycott Beyoncé" merch. "I have so much admiration and respect for officers and the families of officers who sacrifice themselves to keep us safe. But let's be clear: I am against police brutality and injustice. Those are two separate things." she said on the subject.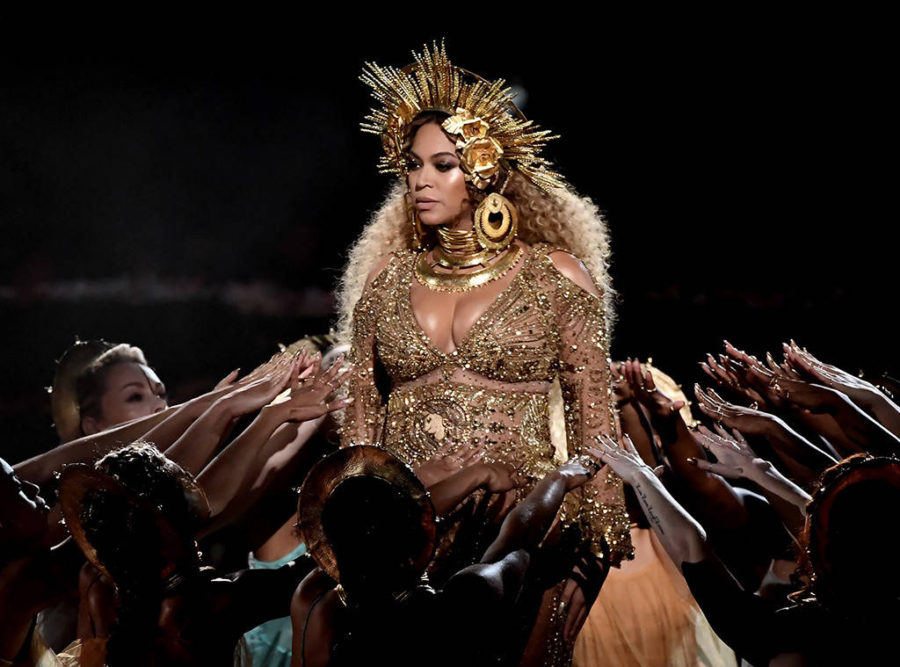 Maybe the Recording Academy (Grammys) made a mistake.
Lemonade found a connection even with Adele herself. Although she won Album of the Year, her acceptance speech was full of love for the album, and Beyoncé personally. "You are our light and the way that you make me and my friends feel, the way you make my black friends feel is empowering and you make them stand up for themselves. And I love you. I always have, and I always will." she said. Those who watched the award show saw the totally sweet moment afterwards, where Bey was seen shedding a tear. The two admire each other, and although most of us know that Lemonade deserved the W, we can smile knowing Adele knows it too.
What are your thoughts? ??‍♀️