Replace that bow for a star. The Hollywood Walk of Fame just welcomed a new addition to their collection. Back in January, Variety announced that the famous Minnie Mouse cartoon character would be receiving her very own star on the Hollywood Walk of Fame. The iconic animation turned 90 years old this year, and designer brand Coach thought that deserved a recognition.
About the Launch
Coach released their limited edition Minnie Mouse Collection January 22nd, giving a fun, playful and nostalgic vibe to their high-end products. "It was kind of about bringing the icons of Minnie Mouse and the references of Coach together." Stuart Vevers, creative director for Coach, told Refinery29. The Minnie Mouse branding team also describing the collaboration as "sophisticated and cool take juxtaposed with her fun spirit and femininity."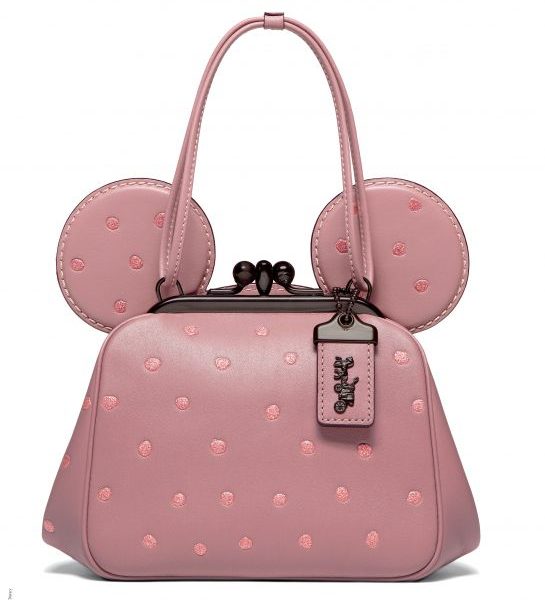 The exclusive line featured Minnie Mouse Kisslock bags, complete with her signature round ears, and right in time for Valentine's day, a signature Smooch keychain with her one and only Mickey Mouse.
Minnie, you will never go out of style?!
The Coach x Minnie Mouse collaboration is only for a limited time and prices start at just $79. Thanks to Minnie, polka dots, and big bows will never go out of style.
Sensing a bit of nostalgia? Tell us your favorite Minnie Mouse collection at @MEFeater!