Brent Faiyaz is back, with a newly released EP 'LOST' and its everything we expected and more!
Brent Faiyaz arrived unto the scene as a solo artist last year, with his debut album 'Sonder Son'. An atmospheric, ethereal, heavy rhythm and blues project that created a signature sound that everyone is drawn to. Faiyaz vocals are harmonically unfiltered coupled with compelling storytelling! Hearing just a few lines from any of his songs has a hypnotic effect that connects you directly to the track. That very connection is why the anticipation for new music from Faiyaz has been incredibly high, and rightfully so! With his EP 'LOST', Brent Faiyaz continues to exemplify his creativity through imagery, vulnerability, and introspection which in-turns offer a unique insight into his psyche.
Why'z it So Hard
On 'Why'z it So Hard', Faiyaz, plays with sounds, vocal pitches, and tone to vividly display a harsh reality. The track opens up with police sirens and vocals over-riding vocals, mimicking a subconsciousness. Yet, the words that the ear holds on to, in this track is, 'Pardon me, L-O-R-D.  Why's it so hard out here for ni**as like me?" which serves as a reflective conversation with God and himself about his current circumstances. Often times people ask themselves this question or a form of this question when they've had enough. 'LOST' takes us on a journey right before that point. Although 'Why'z it So Hard' chronologically serves as an introduction, it actually might be an outro in a theoretical sense.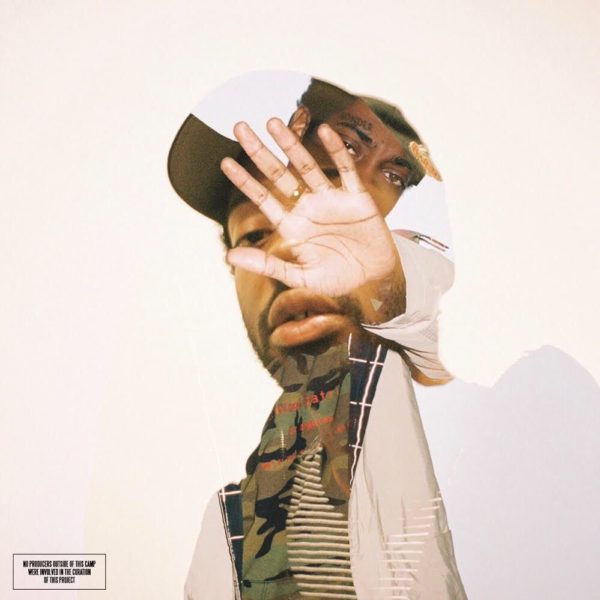 Came Right Back
'Came Right Back'  is a slow-tempo, melancholy record, with smooth vocals that dives into the internal frustration of  Faiyaz realizing that there is no fame without penalty. In the first verse, he sings, " I
never want to be this guy" and in the last verse of the song he sings, " Why do I feel cursed if I'm so blessed now?".  Although Faiyaz deals with a bit of imposter syndrome in the opening of the song, the conversation with his friend at the end actually reassures him that he is that guy. They discuss how grotesque it would be if they were anybody but themselves "Just imagine being like a ni**a that's not me, like, makes me wanna throw up. That shit sound f**ked up, but it's like ni**a, I do not want to be you, for real". The line is almost humorous in its tone but the sincerity of self-love is necessary for him to "come right back".
Trust
His loneliness is most evident in 'Trust', where Faiyaz craves for security and honesty.  This short, harmonic, 2 minute and 38-second song has a head-nodding beat with a sing-a-long chorus. The simplicity of the song in its essence really reflects the message of how he doesn't want any gimmicks just someone to, " stay ten toes for a ni**a".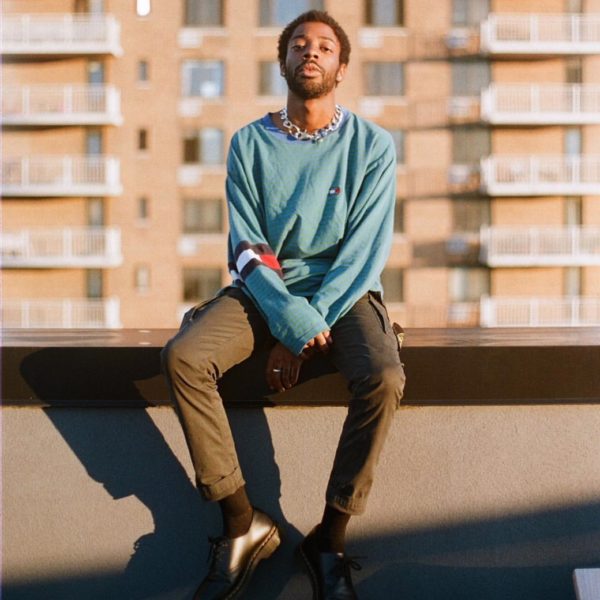 Around Me
'Trust' flows right into "Around Me', which has mesmerizing instrumentals and effortless vocals. This track is more about relying on one's own power and resources rather than depending on others. Although the placement of this track may appear counterintuitive to 'Trust' it's actually complimentary. When wanting to trust someone its imperative that you know your self and the company you keep. The record opens up with, "I don't give a damn about them, I'ma do me, And if I had to choose, me or you? I'd choose me".  When it comes to fame, a lot of people will invite themselves to be around you. To avoid false consistency you gotta follow your own ideas and instincts.
Poundz
The intro to 'Poundz' gives off 80's rock vibes from the instrumentals to the lyricism then we are greeted with a dope transition that slows down the tempo. Some of the dopest lines come from the outro of this record, "tell the youth the future's on your shoulders', you can't lose your faith, you can be what you want when you get older". The lines serve as a reminder that despite all the trauma someone may have experienced, don't forget about the young ones, who will be here long after we are gone.
Target on My Chest
Faiyaz wraps up the album with "Target On My Chest" a record on loyalty within himself and his crew "But I'll be true if you promise that you'll defend me, I'll be true, to you and what you are, can lay here firmly". We are exited by a brilliant guitar solo from LosHendrix closing out Faiyaz's EP with fast runs and sonically pleasing instrumentals.
The harmonies, imagery, runs, lyricism, vocals, and production made this a hard-hitting, riveting EP that will hold us off until Brent Faiyaz drops his sophomore album.
Listen to Brent Faiyaz's 'LOST' below and let us know what you think in the comments: