The era of Influencers has certainly come with a huge impact globally. Not only do they impact our social lives, but they have now become so powerful they influence the world on a socio-economic scale.
A Campaign Towards Change
Lasizwe Dambuza, a South African Youtuber and Influencer, launched a campaign called #R10GoesALongWay. The campaign was a response to the South African Wits University protests against rising debt and education costs. The initiative's goal was to raise funds for students who couldn't register for this academic year due to debt.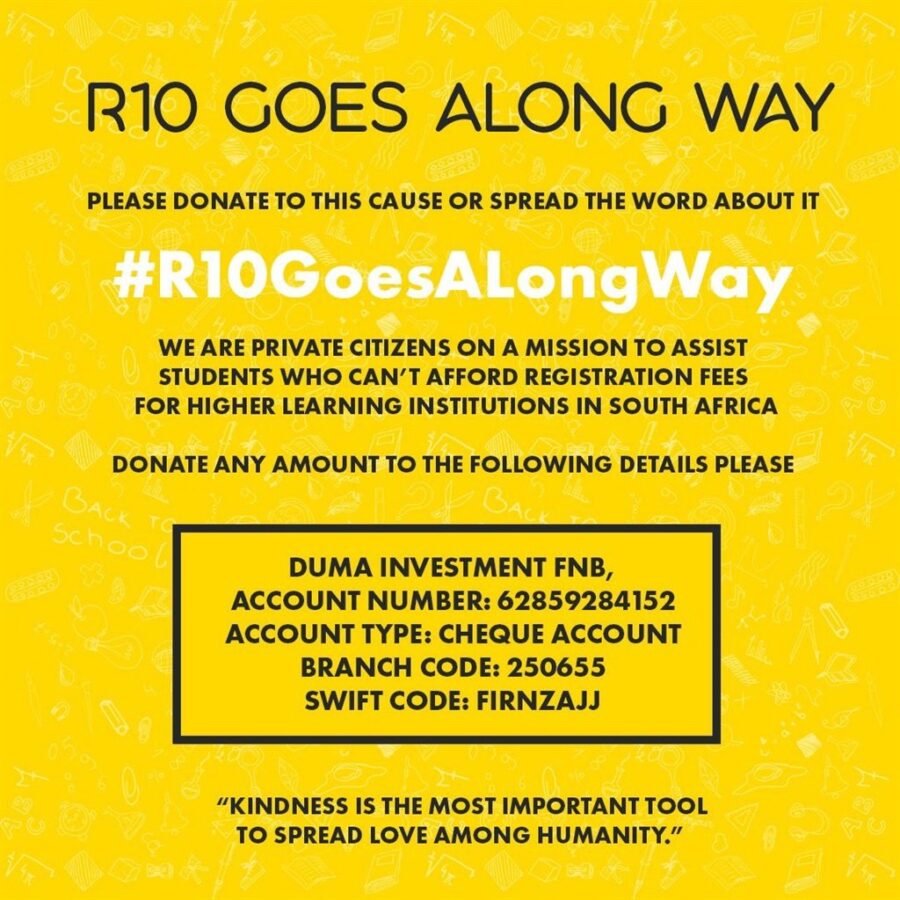 Dambuza launched the initiative on March 12. He took to social media and asked his audience how he could donate R10 000 to help students. Students tuned into the live stream suggested multiple ways the money could be raised to help students. This caused more influencers to join in on the conversation seeking to pledge money as well. Nkateko "Takkies" Maswangaye, Sibu Mabena and Ayanda Mhlongo were the influencers alongside Lasizwe that led the initiative.
The Goal
The #R10GoesALongWay initiative urged people to contribute money as little as R10 (about $0.70), in order to reach the goal of raising R1 million (over $67,000), in 5 days. The public and celebrities joined another live-stream event and pledged to make more donations. SA Rugby captain Siya Kolisi, social media influencer Sarah Langa, and DJ Shimza were some of the celebrities who also came through to the occasion.
KFC which donated R50 000 ($3 351,50) to celebrate its 50th birthday and African Bank are also some of the big brands that boosted this campaign. In just 5 days after the initiative was launched, the team of influencers were successful in reaching their goal.
Stronger together
The telecommunications company MTN propelled these influencers over their target amount of R1 Million by making another big donation. Standard Bank matched the amount that was raised, making the total R2 Million. Fundi Fund is the bursary company selected to distribute the funds to deserving students. On March 30th there was a live draw on Youtube to announce the students that received money from this initiative.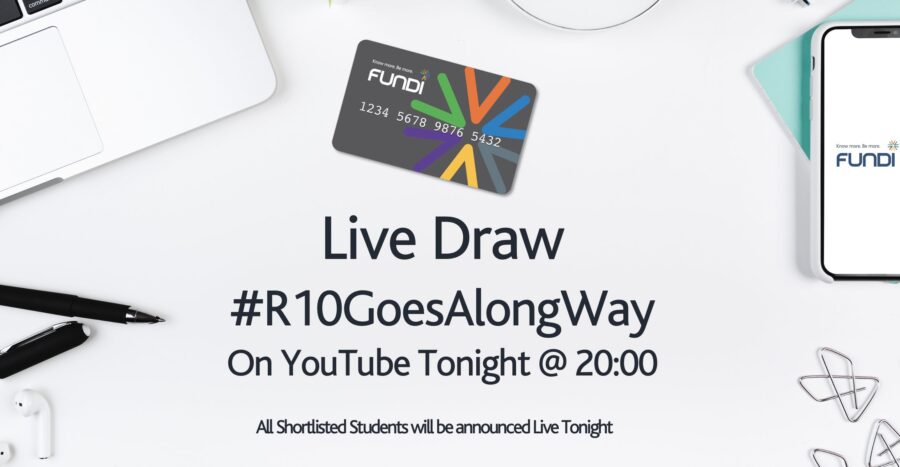 The South African youth have been fighting for the right to equal and affordable education since 1976. As a result, innocent lives have been lost at protests over a basic human right. Thankfully the ones with voices are using them to empower and help the voiceless.
Follow MEFeater on Twitter, Instagram, Facebook, and Pinterest for more updates.