Since 2009, RuPaul's Drag Race has been serving charisma, uniqueness, drama, and talent. We have RuPaul to thank for the platform, but the contestants are to thank for the viral moments that keep us gagged. Who can forget the infamous battle between Alyssa Edwards and Coco Montrese? Or the epic lip sync with Yvie Oddly and Brooklyn Heights? Let's not forget Violet Chacki's having the smallest waist in Drag Race herstory. 
Recently wrapping up the 15th season, we must know what some of our faves are up to now!
Mo Heart (previously known as Monique Heart)
We first met Monique Heart in 2018, when she appeared in season 10 of the show. During this season, viewers fell in love with her personality and vulnerability, all while she struggled to impress the judges on the runway. She ultimately came in 8th place when she lost a lip sync to The Vixen.
After appearing on season 10 of Rupaul's Drag Race, Mo was cast on Rupaul's Drag Race: All Stars 4 and finished as a runner-up alongside Naomi Smalls. She also competed in RuPaul's Drag Race: UK vs. The World and placed second. 
Outside of Drag Race, Mo Heart keeps evolving. She decided to change her name from Monique to Mo in 2021 while filming the UK vs. The World. She told Entertainment Weekly, "I feel a little bit more fluid and a little bit more artistic. I feel this butch man wants to be released, and I just want to unleash him while he wears cosmetics and wigs." The name change became public in 2022, on an episode of the UK vs. The World. 
Mo is storming the stage as she participates in the Nubia Tour alongside Drag Race alumni, The Vixen, Bob the Drag Queen, Shea Coulee, Peppermint, and Bebe Zahara Benet. Additionally, she hosts an Amazon Music Original, "The Walk In", where she talks fashion with a variety of guests. She also continues to sing her heart out as she periodically releases music. 
Kim Chi
Kim Chi participated in season 8 of RuPaul's Drag Race in 2016 and immediately became a fan favorite. She was known for being lovably awkward and for her anime aesthetic. As the first Korean-American drag queen featured on RuPaul's Drag Race and all of television, she spoke of feeling like an outsider but later embraced being "fat, fem, and Asian."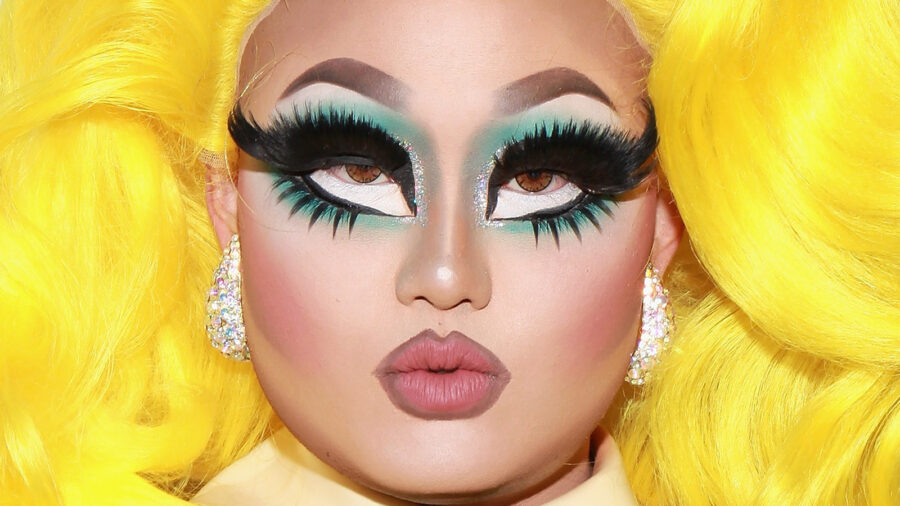 Kim Chi performed exceptionally well on season 8 but lost the title to Bob the Drag Queen. Although she ultimately didn't win the crown, she's still wildly successful. In 2017, Kim participated in the "Werq the World" tour with several Drag Race alumni. In 2019, Kim Chi partnered with Bespoke Beauty Brands and Toni Ko (founder of NYX cosmetics) to release her own beauty line, Kim Chi Chic Cosmetics. Kim Chi is also one of the most followed drag queens on Instagram, with 1.8 million followers.  
Gottmik
As the first trans man to compete on RuPaul's Drag Race, Gottmik shocked the world with their story, but their vulnerability resonated with fans, and they easily became a favorite of the show. Gottmik competed effortlessly in season 13 of the show, and the judges loved everything they did. They were able to make it all the way to the finale and placed 3rd/4th. 
After season 13 aired, Gottmik continued their drag career and signed with Voss Events Entertainment. Through Voss, they participated in Rupual's Drag Race: Werq the World Tour and Night of the Living Drag Halloween Tour. 
Outside of drag, Gottmik is still doing makeup for the stars and has been heavily involved on YouTube. They started their own channel in 2021 and make frequent appearances on GiGi Gorgeous' channel. Additionally, they have their own podcast with former Drag Race winner Violet Chachki, titled "No Gorge." In May 2023, they released "The T Guide", a new book co-written with GiGi Gorgeous. The book dives into gender expression and the author's experiences. 
Mayhem Miller
On season 10, Mayhem Miller came out of the gate strong and won the very first challenge, but struggled to shine in the challenges that followed. Miller placed 10th but returned for RuPaul's Drag Race: All Stars 5. Quickly into the season, Miller felt the pressure of the All-Stars and, by the 4th episode, saw it fit to vote herself to go home. 
After Drag Race, Miller keeps on causing Mayhem in all the right ways. She has appeared in several music videos with Lizzo, Blair St. Clair, and Iggy Azalea. She also released a line of lipsticks under the Hank & Henry brand. 
King Tyra (formerly known as Tyra Sanchez)
The season 2 winner, Tyra Sanchez, was a controversial winner as she was not well liked by her fellow contestants. Even so, she was praised by the judges week after week and never landed in the bottom two. After winning, Tyra found herself in even more drama. 
Tyra has denounced her experience on the show several times. While RuPaul has always supported the choice, the same can't be said for all of the judges. In an interview with Exposed, Tyra cites that Michelle Visage was publicly against her winning. Additionally, she believes that the producers of the show and those who sponsor the show were not in agreement with Tyra being the winner. 
Years after winning, the drama surrounding Tyra continued. After a fan tweeted that Tyra was annoying, she replied back with an unfavorable response. She then entered a public battle with her fellow castmate, Morgan McMichaels. When an issue with booking gigs arose, Tyra took to Twitter and posted a fake obituary with Morgan McMichaels on it. Adding insult to injury, Tyra was banned from RuPaul's DragCon after having a countdown titled "B.O.O.M." that would end when DragCon began. The team that produces DragCon, World of Wonder, saw this as a threat. Tyra says that she apologized, but it was not accepted. 
Retirement from Drag
In 2019, Tyra publicly apologized for all of the actions that occurred. She noted that she was not in the right headspace and acted out of character. A few months after that, Tyra announced her retirement from drag and said that she no longer wanted to be referred to as Tyra or Queen. A few years later, in 2022, Tyra returned to drag and renamed herself King Tyra. She still resents the term "queen," hence the new name, but does not mind being referred to as Tyra.  
After returning to drag, she launched a 19-city tour titled "Club Tyra." Unfortunately, Tyra was arrested in June 2023 in Florida.
Who are some of your favorite queens from RuPaul's Drag Race? Let us know what you think on Twitter, Instagram, Facebook, and Pinterest.