Each week we compose a list of newly released songs that we think you should hear. Here are some of the best releases you may have missed this week! Don't forget who put you on!
Racks // H.E.R. and YBN Cordae
After all the praise from their BET award collaboration, H.E.R and YBN Cordae teamed up to give us Racks. The song kicks off with a dream sequence like xylophone sound. It gives a smooth impression of how materialism can really be a beautiful concept once there is enough money to acquire whatever your dreams desire- with the exception of the most desired human thing; love. Materialism will not take your pain nor will it invite your soulmate- these are the many topics H.E.R. and YBN Cordae take on at full speed. Despite the difference from "Racks" to their remix of "Lord Is Coming", we can pinpoint that their pitches involve making their audience more mindful of themselves rather than the society around them. If not them, then who?
Summertime In Paris // Jaden and Willow
This last Friday, Jaden Smith not only turned 21 years old, but released his second album, ERYS. The album as a body of work is deemed to be ruled a classic, but we can't help an iconic sibling moment when we see one. "Summertime In Paris" is the perfect romance tune for those of you who have skipped out on the City Girl summer, and find yourself in love or falling in love. Afterall, like Jaden and Willow sing through melodies, "summertime is made to fall in love."
Delightful // Dounia
On "Delightful" Dounia captures a haunting sound with a light piano just underneath her voice. In what seems like a whirlwind of unfinished sentences, Dounia still manages to get the point across. Often times, we find ourselves in situationships that lack communication- the Queens native is bold enough to place her foot on the ground and demand that situationships should be nothing but Delightful.
I Don't Want It // Shari Marie
Above a mysterious trap beat, Shari Marie brings an assertive tone to the surface. Her upcoming status blasts through with much confidence, especially with "I Don't Want It" as one of the lead singles from her latest EP, Reflection. Shari Marie is a versatile R&B soon-to-be star, that you should definitely check out- especially when "I Don't Want It" is setting the tone.
Pink Youth // Yuna and Little Simz
If you find yourself on the dance floor this summer, you definitely want your DJ to play you this bop! Yuna and Little Simz team up to bring us the closest thing to a euphoric sonic yet. Press play and find yourself orbiting into a different dimension.
Three Point Stance // Juicy J, City Girls and Megan Thee Stallion
City Girls and Hot Girls, join forces! It's turned into a meme that the City Boys have been up and at it this summer, but with a tune like this one and occasional encouragement from our coaches, we no longer have any excuses! Buckle up, this City/Hot Girl summer is just getting started!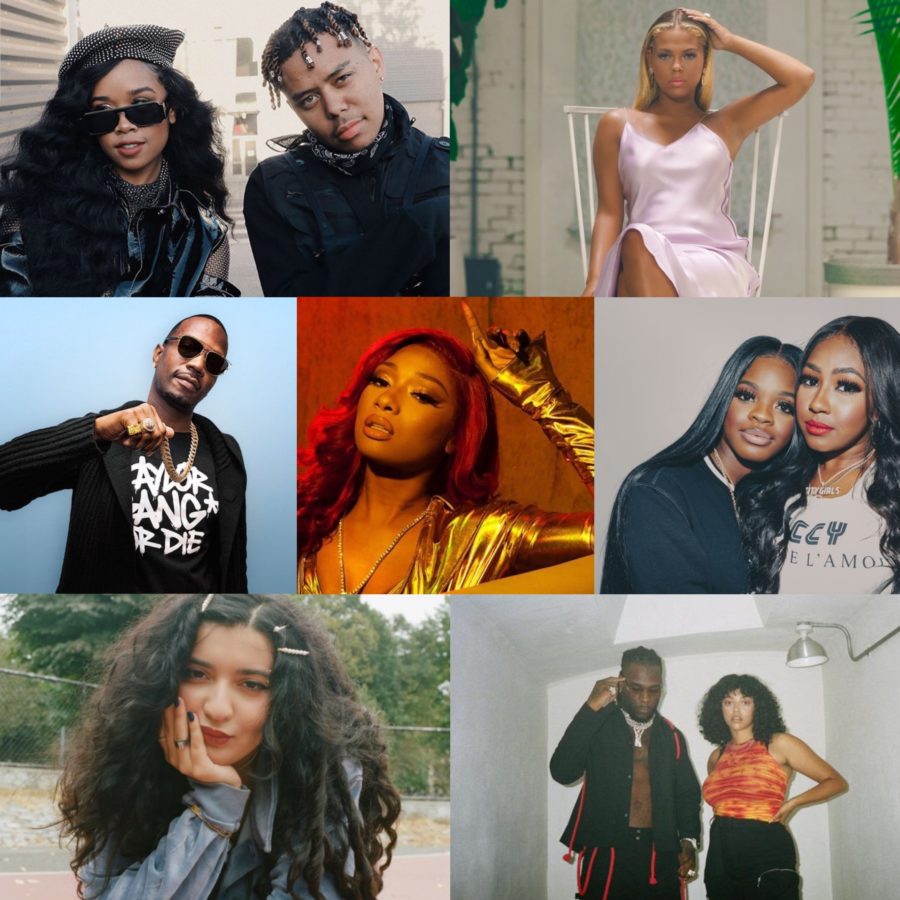 Who do you want to see on next week song of the week? Let us know below. Follow MEFeater on Twitter, Instagram, and Facebook.