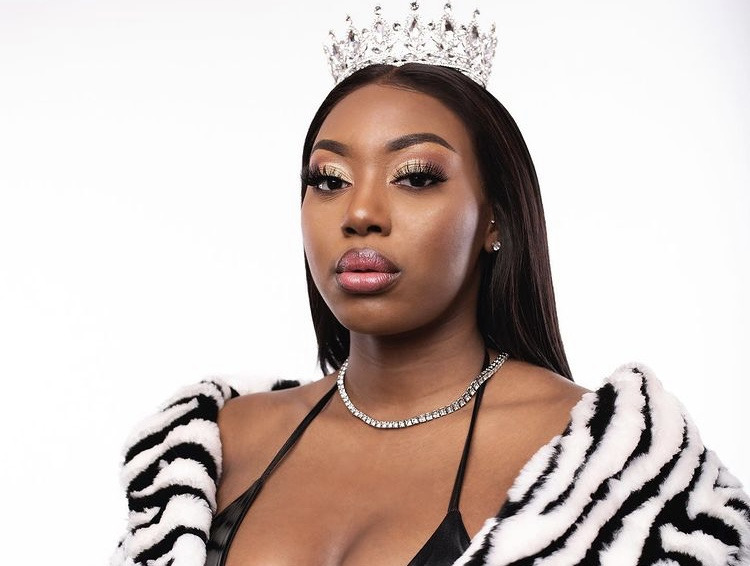 MEFeaters, let's do a quick stop to the UK ??! Meet Thyra Oji more known as Ms Bank, the English artist that you have to watch out and add to your playlist this year! Ms Bank is definitely talented and we love her style! Here are 5 Ms Banks songs you shouldn't sleep on! Enjoy ?
Originally from the Southeast of London, Ms Bank is a rapper, singer, and songwriter present in the music industry since 2016. She first appeared on the BBC1 Extra series Fire In The Booth, with a freestyle. Afterwards, amazing opportunities arose. Ms banks was invited by Nicki Minaj (her fave) for the 2019 NickiWrldTour. She also performed at the Brit Awards with the Little Mix group. Additonally, Ms Banks was also on Cardi B's tour in 2017. 
Snack featuring Kida Kudz
Released in 2019, "Snack" is a true banger with 8.5 million views on YouTube. You may not know the title of the song but you've probably heard it! The song is actually still trending and doesn't get old. Add it to your playlist for this summer! ☀️? 
2. Bad B Bop
If you want to feel flyyyyyy, go listen to this song. We love everything about this song. The beat gives listeners serious dancehall vibes. In addition, can we talk about her verses? Ms Banks bars on this are amazing and if you want to "step into the dance like a Bad B" , check her video bellow! ? 
3. You Don't Know (Pepper Dem)
One word: SICK! We love how Ms Banks is speaking on this song. If you are looking for real British rap, there it is! Black women do it better. Thank us later ?
4. Novikov
The banger, "Novikov", delivers dope instrumental and fire lyrics that are definitely Instagram quotable! In all ways, watch out, because Ms Banks is coming to "pull up to the spot and make it hot" !!! ? 
5. Again
This ballade is so relaxing and loving. The video clip was shot in Nigeria last year. In this song, we hear Ms Banks sing and we are here for it! Enjoy! ?
Ms Banks is shining and she deserves all the recognization. Beautiful and talented, she has everything we love in an artist!
If you want to read more, follow us on Instagram, Facebook, Twitter & Pinterest!