13 Reasons Why is the newest series to hit Netflix! Not only does it tackle the big issue of suicide, it also sheds a light into the oppressive culture of high school. If you haven't seen the 13 episode sequence yet, don't you worry! I'll be sure not to give away any spoilers.
Here are some reasons why this is the best series we have seen in 2017, SO FAR.
Characters:
Each of the characters have a voice and each of the characters are hiding something. These facts make the story compelling and in return we care about the characters so much more. The characters are what makes 13 Reasons Why stand out from other teen dramas on television.
You should look out for the leading man and woman, Hannah Baker (Katherine Langford) and Clay Jensen (Dylan Minnette). The mystery of Hannah's death follows the ins and out of her friendship.
Justin Foley (Brandon Flynn) the basketball jock who started it all, comes into Hannah's life quickly, and exits just as fast. But that doesn't mean his impact is anything less than catastrophic.
Jessica Davis (Alisha Boe) is a bold and confident girl, everything that Hannah struggles with being. She becomes friends with Hannah because she is also new to the school. They go their separate ways becoming frenemies. But Hannah sees more than Jessica thinks she does.
Alex Standall (Miles Heizer) the drama starter included Hannah in his own selfish pettiness. He used to be Hannah's friend, so why would he stoop so low?
Tyler Down (Devin Druid) the school photographer is captivated by Hannah, and this leads to the making of his tape.
We all have a Courtney Crimson (Michele Selene) in our lives. The smart girl, the one who doesn't get into trouble. But just like the rest of them she is hiding a secret. This drives her to being the most selfish character on the show.
When Hannah finally opens up to Ryan Shaver (Tommy Dorfman) she is soon taken advantage of. We see Hannah's cry for help turn into a discussion that she didn't want to be in the center of. She soon realizes that she cannot trust anyone.
We all have drunk nights, we all make dumb choices. But Jenny Kurtz (Ajiona Alexus) decision came at great costs. She did more than hurt Hannah in the process of her lack of judgment.
Marcus Cooley (Steven Silver) and Zach Dempsey (Ross Butler) can both use some tips on how to talk to girls. Their immature need for female attention lands them on the tapes made by Hannah Baker, and these small hits leads to her self destruction.
Then we come to Bryce Walker (Jay Asher) and as soon as we are introduced to him we know that he is "one of those guys". He appears a lot in the show, and we unravel who he is as a person. We come to realize that he isn't the best person either, he may even be the worst.
Tony (Christian Lee Navarro) is the guy who makes sure this operation goes according to Hannah's plan, and if they don't he is the one who will expose them all.
When all hope is lost, we see Hannah go to her school counselor Mr. Porter (Derek Luke). A counselor is there to save the day right?
We ultimately see that it is the little things and the big things that take a toll on Hannah's self esteem.
We see a lot more characters coming in and out of Hannah's life. Some of the incidents that they cause are smaller than others, but they all play significant roles in Hannah's suicide.
What makes it more relatable is knowing that these types of people actually exist. Your frenemy, the basketball douche, the school photographer, the popular kids, and even the quiet ones. Maybe we know these people, maybe we can identify with them. Without these characters maybe Hannah wouldn't have killed herself.

Plot:
What led this girl to kill herself? Why do these certain people receive these tapes?
13 episodes, 13 reasons.
Hannah details a story of her depression and loneliness as each of her so called friends betray her one by one. Ultimately leading her to make a decision that affects them all. This series not only tackles a sensitive subject, but it shows that this is a common occurrence.
Mystery is the subject behind this whole plot. Clay receives a weird package with a bunch of tapes on it. He listens only to hear Hannah's voice on the other end, the voice of a dead girl.
He is figuring out the pieces slowly but surely, realizing that he isn't the only one who also received the tapes. He listens and tries to bring some  justice to Hannah, avoiding his own tape…not knowing what he has done to her himself.
She knew people cared…but they didn't care enough.
In a way all these people killed Hannah. And we want to know just as badly as anyone else: why she did it. Each episode sums up the plot, and they come together to tell a story behind the girl who could have been saved.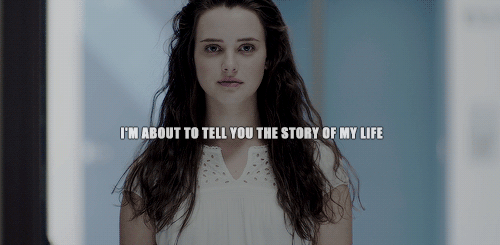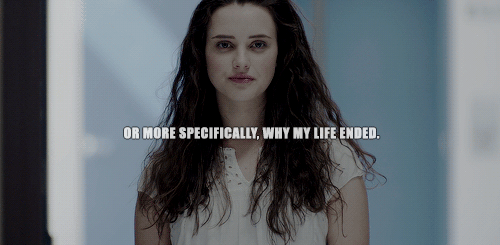 Subject Matter:
It isn't taboo to feel like you have no one, but it is important to know that you do. If you are feeling abject and lonely, just know that you are not alone. This also goes to show that friendliness goes a long way. Your smile and care can be the light at the end of the dark tunnel for someone who is too afraid to share their pain. What comes out of this series is the awareness and warning signs behind the realness of suicide.
So go on Netflix and binge watch 13 Reasons Why, and let us know what you think!