The theme of the 2023 Met Gala was "In Honor of Karl," a celebration of the beloved yet controversial Karl Lagerfeld, who passed away in 2019 following complications from pancreatic cancer. The announcement that this year's MET would honor him was met with mixed reactions. The designer, who was a longtime friend of Anna Wintour and beloved by many celebrities, was "also known for offending people". The New York Times cited this in an obituary.
Having begun his career in fashion in the 1950s, working for several top fashion houses, including Balmain, Patou, and Chloé, before joining Chanel in 1983. He was a notoriously hard-to-please couturier. Karl Lagerfeld loved only the present. "I don't want to see all those old dresses," Lagerfeld once conveyed.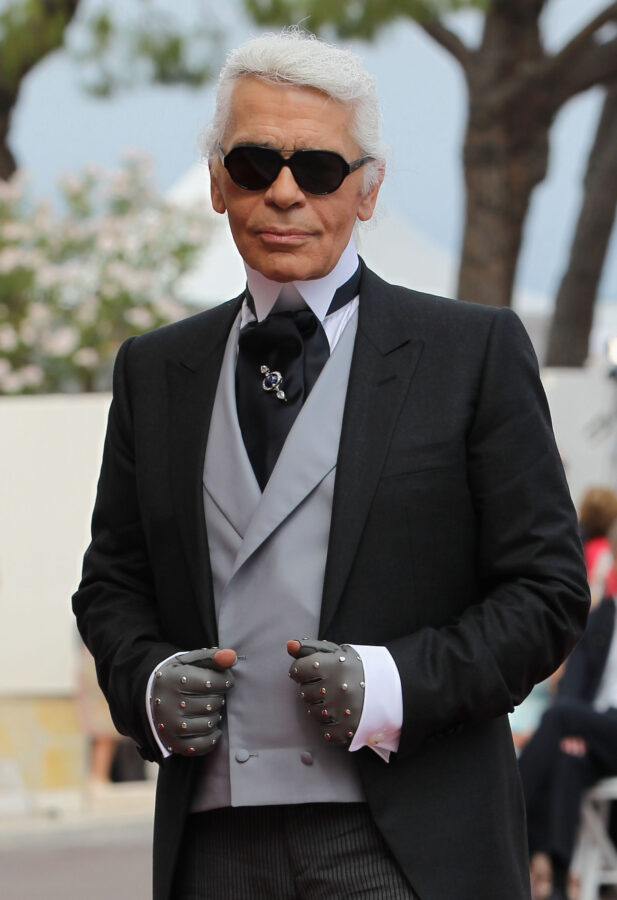 What's The controversy?
Lagerfeld had a long history of making derogatory comments against sexual assault survivors, immigrants, and fat people, among others. In 2018, he said he was "fed up" with the Me Too movement. "What shocks me most in all of this are the starlets who have taken 20 years to remember what happened," he said in a now-deleted interview with the European fashion magazine Numéro. "If you don't want your pants pulled about, don't become a model! – Join a nunnery; there'll always be a place for you in the convent. They're recruiting even!" Karl said.
Actress Jameela Jamil was the one who publicly spoke about Karl's controversial comments after the Met announcement. "Why is THIS who we celebrate when there are so many amazing designers out there who aren't bigoted white men?". There aren't a lot of answers to Karl's controversy; however, celebrities who were invited to this year's MET all attended despite the controversy in the air, and no one seemed to protest Karl's celebrations.
"In honor of Karl"
This year's guest list was packed with A-listers across fashion, film, tech, sports, and politics. These carefully selected guests were instructed to dress "in honor of Karl." The expectation was that there would be a sea of vintage Chanel—Karl's early 80s pride. Equally for Fendi, where he served as creative director from 1965 until his death in 2019. It also meant archival Chloé, Balmain, and Patou, as well as highlights from his newer eponymous label.
Karl's aesthetic—his white, powdered ponytail, fingerless gloves, and omnipresent dark sunglasses—essentially became iconic over the years. The variation in red-carpet looks showcased how his aesthetic was widely interpreted in a number of ways. Some paid homage by imitating the late designer's signature style (and that of his associates, like Lagerfeld's beloved feline companion, Choupette), while others pulled deep from his archive, relying on vintage pieces to celebrate Lagerfeld's legacy.
Best References
1. Penélope Cruz in Chanel
Cruz, who attended her first Chanel show in 1999, was a close friend of Lagerfeld's and even wore a Chanel gown to accept her Oscar in 2008. She looked through the archive to choose her dress for the evening and was particularly drawn to this eternally elegant hooded gown. The embellishments lining the hood are reminiscent of those on a traditional Spanish mantilla.
2. Dua Lipa in Chanel
Dua Lipa wore an autumn/winter 1992 Chanel couture gown originally seen on Claudia Schiffer on the runway, with a one-of-a-kind Tiffany & Co diamond necklace featuring over 100 carats.
Schiffer originally wore the tweed corset gown as a Chanel bride, making this the second time in the past week that one of her archival bridal runway looks has gone viral. At Sofia Richie's wedding, the bride wore a minidress originally modeled by Schiffer on the fall/winter 1993 haute couture runway.
3. Bad Bunny in Jacquemus
Bad Bunny's custom Jacquemus look featured a 26-foot taffeta boa train of embroidered camellias. The best detail, though, was one that couldn't be immediately seen: The inside of his jacket contained a custom-printed picture of Casa Malaparte, a famous Italian modernist villa photographed by Karl Lagerfeld in 1997. Lagerfeld loved photography and published a book about modern Italian architecture, and Bad Bunny's look was the only one of the night that paid homage to these interests.
4. Naomi Campbell in Chanel
Naomi Campbell was one of many guests who looked to Lagerfeld's archive, and she opted for a spring/summer 2010 Chanel couture gown for the evening. The molten pink fabric was draped over a sequin bodice for a look fit for a mythical deity.
5. Jessica Chastain in Gucci
The more literal interpretations of Karl Lagerfeld's aesthetic skewed a bit costumey, but Jessica Chastain found a way to make it feel organic, emulating his hair, sunglasses, and sassy demeanor with Gucci glamour. Her black strapless gown was accessorized with black tulle gloves and a diamond Gucci High Jewelry necklace and rings.
6. Kristen Stewart in Chanel
Kristen Stewart wore a high-contrast, black-and-white Chanel outfit (Look #5) from Karl Lagerfeld's 2016/2017 Cruise Collection. A white cropped jacket with a black satin lapel and black high-waisted trousers, paired with a white shirt and black tie. She's wearing the pants that went down the runway.
Michaela Coel
Coel was one of the hosts for this year's MET. She wore a custom-gilded Schiaparelli gown covered in crystals, a huge Lagerfeld inspiration. The outfit made her form look like a heavenly body, like a galaxy of jewels with stars. The fabric itself was slightly sheer, with over 130,000 crystals and 26,000 mixed stones on the gown, which took over 3,800 hours to make.
Best Concept Looks
This is not the first time Lagerfeld's name has been a mainstay in a Met Gala theme. In 2005, the "House of Chanel" theme was sponsored by the brand. Lagerfeld was working alongside Wintour and actress Nicole Kidman as co-chairs for the event.
What did you think of this year's theme and the looks?
Follow MEFeater on Twitter, Instagram, Facebook, and Pinterest for more updates.