Timothy Campbell has always been a man of quality. A trait that has followed him into business, and led him to create a brand that's unique and distinctive. In 2017, Campbell and his business partner Jarrett Raghnal combined their love of fashion and eyewear to create Ember Niche. According to Campbell, Ember Niche is a representation of luxury and is inspired by black dandyism. The designer talks with MEFeater about the beginnings of the brand, their designs, and the future of Ember Niche.
What Got Him Interested In Fashion
Before he started to tap into his own style, Campbell pretty much looked to his peers and favorite rappers for fashion tips. It wasn't until he got to high school, that he started to develop his own taste in clothing. Since then, the designer's style has evolved into clothes that are clean and durable. As far as what drew him into fashion, Campbell credited that to growing up in New York City.
"I'm from New York. I feel like being fly is just a part of the New York culture. As I got older and really started to tap into my own personal taste, it began to feel more like fine art. Deciding how I look, what I wear, it's enjoyable and fulfilling."
Ember Niche and What It Represents
Years before Ember Niche came into fruition, Campbell was flipping sneakers and his partner was selling glasses on campus at Morgan State University. It was when Raghnal came home from school, that he brought Campbell the idea of starting a glasses company. It was their desire to create something that they were passionate about. Campbell felt the brand should mean something.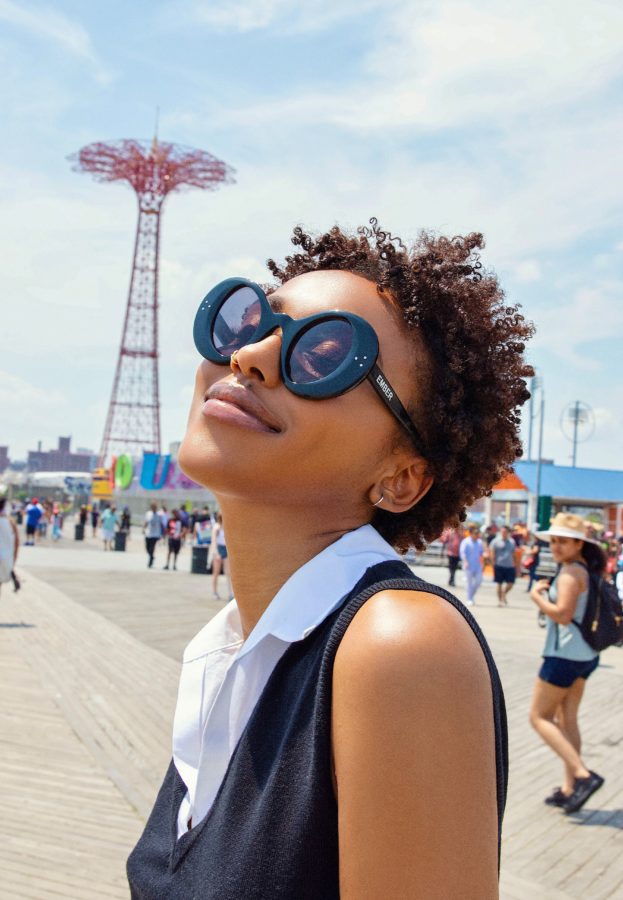 "At the time I was reading this book, and basically it was talking about how blacks and African Americans use eyewear aesthetics to gain political freedom. Gain freedom period. We felt that it was important to not only look the part but represent it properly. We try not to be too divisive or polarizing. It's just about excellence, creativity and the things that prominent black figures represent."
Why They Decided to Do Eyewear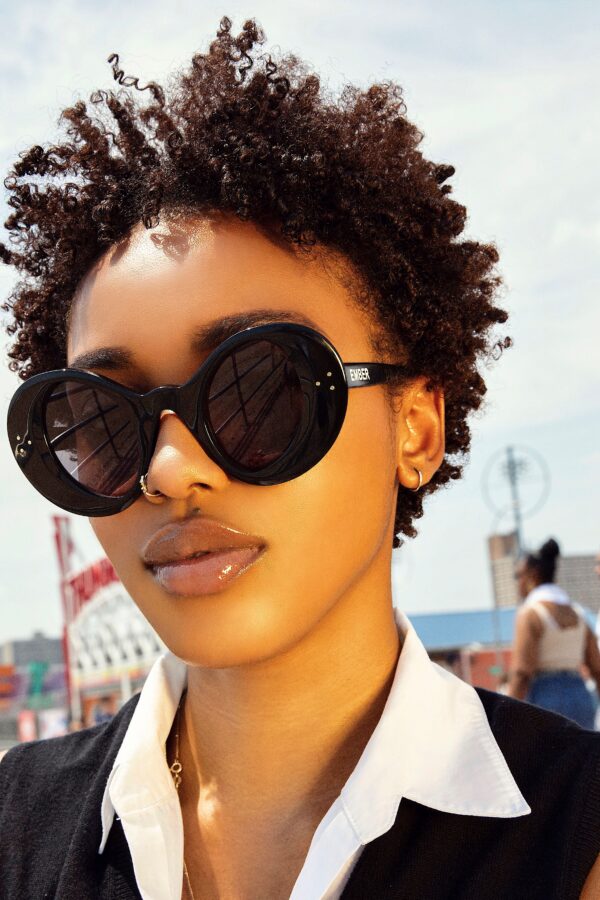 Although the designer has a strong love for clothes, he wanted a challenge. Trying to create a clothing line in New York definitely isn't new, so he and his partner decided to embark on a different path. The path was not without its hardships. The business partners went to Japan in order to produce the highest quality possible.
"Clothes are cool, but personally I feel like I get to express myself a little bit more. I think it looks good being black from New York City and making eyewear of the highest quality. It's inspirational. I think people who look like us need to see that as well."
Their Designs Are Stylable Function
Campbell described that their sunglasses are definitely for people who like to be seen and stand out. They are very bold and take inspiration from old British mod -oversized sunglasses.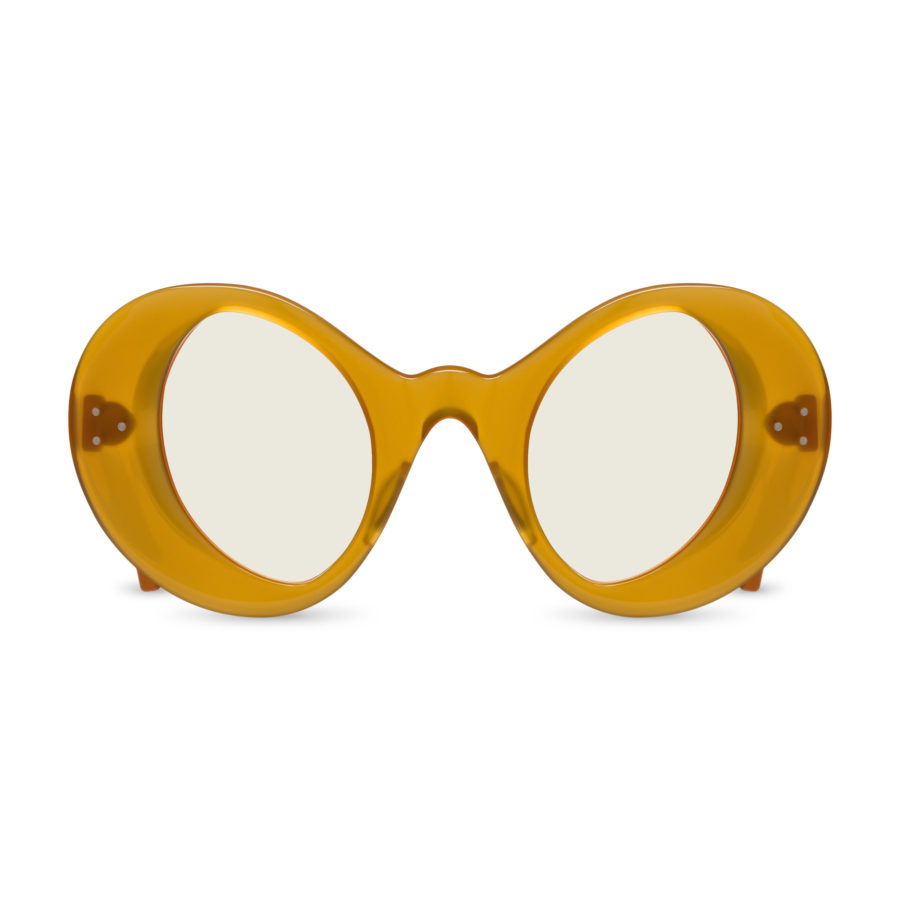 "The frames we used were African so if you go get a pair of wire-framed glasses and they may be functional but don't look the best. We're style before anything. Your first impression is important especially as a black person. It's not cheap. It's not in poor taste. It's bold and subtle at the same time."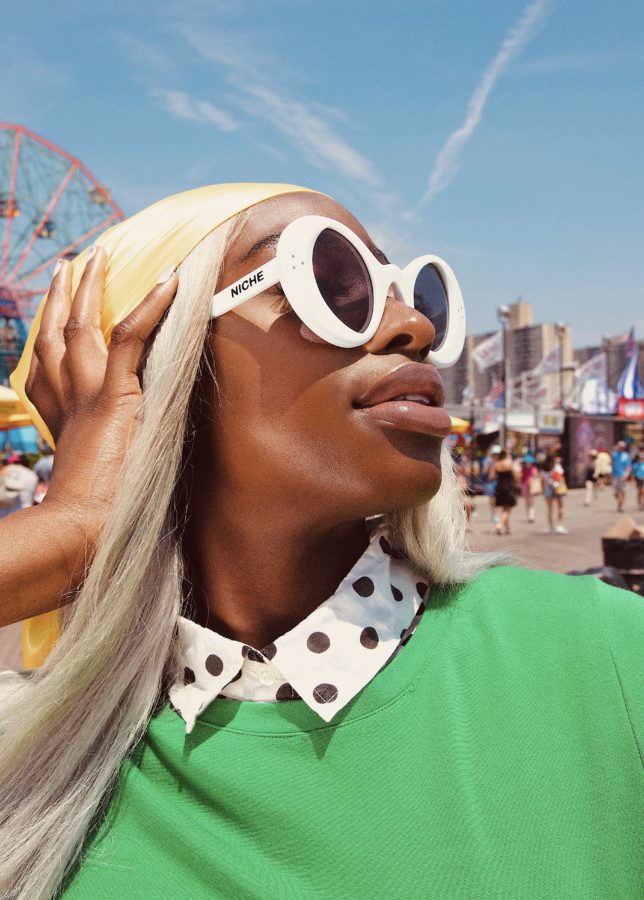 Ember Niche isn't one to follow the trend when they are designing. Campbell prefers to put a lot of himself into the brand and values quality more than anything.
"I feel like quality comes from truthfulness, and I feel like a lot of times we can get caught up in the trends and lose yourself and your vision. You compromise so to speak. I want to be totally uncompromising and make what my partner and I want to make. We draw a lot of inspiration from black dandyism in particular. Back in the 1700s People, we're using the way that they dressed to gain freedom."
How Their Different From Other Brands
Campbell explains that the brand puts style first while also being functional at the same time. The fact that it's from a streetwear perspective really sets them apart from other brands such as MYKITA and Gentle Monster.
"It's kind of an extreme sartorial philosophy. That inspiration I think doesn't give them soul and I don't see that from other brands on the market."
Advice He Would Give to Aspiring Designers
The best advice Campbell can give other designers is to not get caught up in want you think you don't know. When Campbell and Raghnal had the idea to create sunglasses, they took a risk and acted on their instincts. This led to them traveling to a manufacturing expo in China and creating the first pair of sunglasses there. He believes being truthful will take you far in business.
"Be fearless and follow your heart and everything will work itself out. Definitely keep it real. Keep it real with yourself, keep it real with your business. Be honest and stay true."
The Future of Ember Niche
According to Campbell, Ember Niche definitely has a future. The boldness and uniqueness of the brand will keep them a permanent fixture in the industry. The support from the local community is already great as they've garnered the attention of Ava DuVernay, Chad Ochocinco, and Alissa Ashley among others. Ember Niche also has a boot collaboration with George Cox coming in the fall.
"I think there is a special place in the eyewear industry for us. Being black and staying as far away from trends as we can. I think there is a place for us down in history. My aesthetic is classic and the brand exudes classic. It has all the parts, all the pieces, all the ingredients to be a brand that kind of carves its own niche."
Follow MEFeater on Twitter, Instagram, Facebook, and Pinterest for more updates.