Pharrell Williams has designed a pair of limited edition sneakers to celebrate Chanel's takeover of Colette Paris. Only 500 of them will be released.
The retail price for the trainer were $1,100 but after the release the shoes started to fetch up to $41,000! Even Pharrell does not understand why anyone would pay so much for a sneaker. "At the end of the day, they're just shoes," he tells WWD.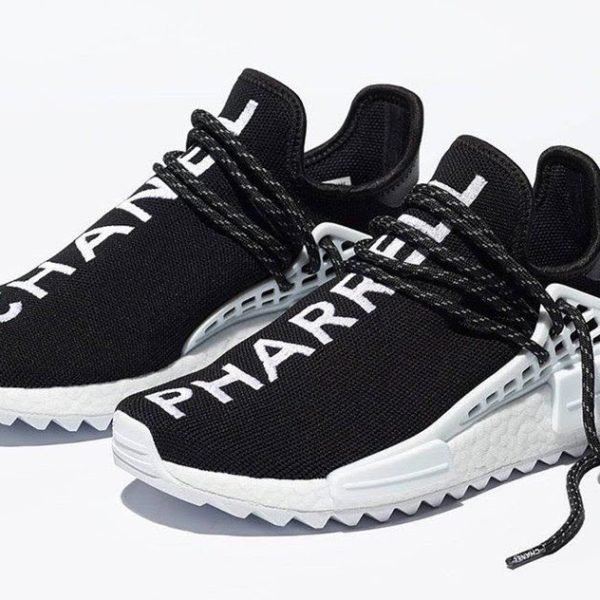 The shoes feature a nearly solid body and a stark white sole. Across the top of the shoe are the names Pharrell and Chanel with the former on theleft and the latter on the right. There are laces, but they don't go though grommets like traditional sneakers. The simply wrap around the tongue of the shoe. This allows for a very sleek vibe and an overall instant-classic shoe. AS the newest member of the Chanel team and a long time designer, Pharrell has mixed his worlds and talents well and I wish I could get my feet in a pair of those Adidas!
You can get these sneakers on Vestiaire Collective or EBay.
Would you cop the Chanel x Adidas Trainers. Follow us of Facebook, Twitter, Pinterest, and Instagram!