YASSS our more favorite "Icy Girl" has just signed a deal with Warner Bros. Records!
On February 14th, Warner Bros. Records announced that they signed Bay area Native, Saweetie.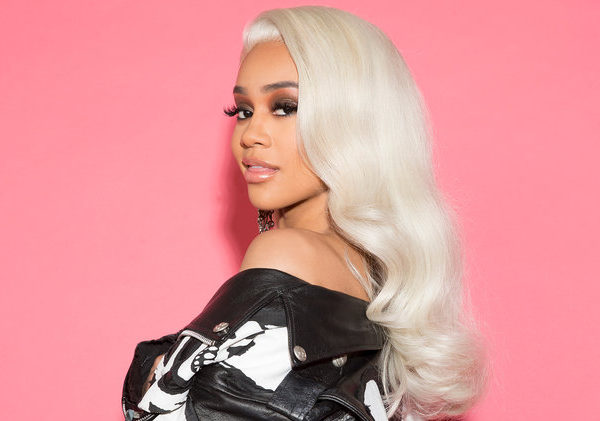 Saweetie, real name Diamonté Harper, first stole hearts last year when she dropped her soon to be a viral hit, "Icy Girl," a freestyle over the beat of Khia's "My Neck, My Back."  But don't get it twisted, Saweetie put a completely different vibe to this song, showcasing her own classy girl personality. And honestly, many fans like it better than the original!
Over the past few months, Saweetie's career has taken off.
Her breakout song started generating buzz on SoundCloud and Saweetie seized the opportunity to make the hit into a video. Icy Girl generated 10 million views on YouTube in just 4 months. Her charismatic personality and fashion-forward aura makes it easy to fall in love with the up & coming rapper.
Female rappers are making a resurgence in the industry and it looks like Saweetie has a promising future ahead of her. To top it off, she is the first signee of Tom Carson as head of Warner Bros Records.
Saweetie came from Humble Beginnings
Who doesn't love a great come up story? Unbeknownst to many, Saweetie wrote her breakthrough hit, Icy girl, sitting on the living room floor, on a mattress – with barely any money to pursue what she really loved, rap music. But, instead of sulking in a slump and giving up on her dreams,  she thought about the woman she aspired to be. In turn, she's inspired young women be their 'icy-est' selves and to achieve our wildest dreams because regardless of your circumstances, you CAN make it with hard work, dedication, and focus.
"I was doing a bunch of car raps and went through a bunch of old school beats and beats female rappers have rapped on. I heard that beat on Pandora and decided I wanted to use that beat. In terms of the concept, it was a hard time in my life, and I wasn't where I wanted to be. So I wrote about things that could inspire me. It ended up being inspirational to other people and becoming popular. And I'm just thankful I was able to touch some people with that."- Saweetie via Billboard.com 

Warner COO says Saweetie went from an Artist to a Champion
"You know you have something special when an artist immediately connects in the way Saweetie has," said Warner COO & Co-Chairman Tom Corson. "Saweetie's empowering lyrics, street-smart sensibilities, and flawless delivery has perfectly collided to make 'ICY GRL' a viral sensation and Saweetie an artist to champion."
Saweetie's EP is Expected in March
While Saweetie continues to tease us with snippets and freestyles via social media, fans can be pleased to know that the star is working on the release of her new project, High Maintenance, expected to be released March 16th.
"The relationships I have with people are very high maintenance, meaning I nurture them. Essentially, I care for them. I also pray a lot, work out, and eat well so all aspects of my life are high maintenance. Since it's introductory to the game, I feel like it's an appropriate way to brand myself. – Saweetie
High Maintenance will be filled with original Saweetie content, no covers needed.  Her lyricism and features will definitely be on point. Saweetie has stated that she has already worked with No Id, whom she calls a Yoda, Zaytoven, and Cash Money AP on her current project.
Watch the viral sensation, Icy Girl  here!
Saweetie's hit Icy Girl inspired me to live my best life and secure the ultimate goal, the MF-ing bag! In an area of emerging boss women, Saweetie is definitely going to be an influence on this generation as well.
Icy girl by Saweetie
Let us know what you think of our January playlist. And keep up with MEF on Facebook, Twitter, Pinterest, and Instagram. ?