The Hip-hop marketplace is in a state of a constant transition in 2018. Behind the scenes, management companies, PR agencies, and record labels work tirelessly to maintain the relevancy of upcoming rappers. However, some imprints are more successful than others. Take Tink for example; Timbaland had the momentum, the BET nominations, The Breakfast Club cosigns and genuine social media presence for the rap-stress at his disposal, but unfortunately failed to ignite her career in the way that the world anticipated. City Girls however, have had an incredible year, constantly in the limelight. Make no mistake, this is no accident, but a testament to the expertise of both Pierre Thomas and Kevin Lee, the founders of Quality Control.
Features
To really understand the strategic work behind the imprint, just examine the moves that City Girls have made across the first and second quarter of this year.  From their bold and fun début "PERIOD", to a strategic Drake feature this summer, Quality Control led the way in making sure that the pair have remained prominent news for the Hip-hop communities. Some may argue that this is a mere fluke or the power of Drake alone. However, Lee and Thomas are the architects behind Cardi B's seamless run during the latter half of her pregnancy, the juggernaut music group Migos, who've dominated the club and radio circuit for over four years, and UK rapper Stefflon Don, whom they managed to usher in DJ Khaled for.
Legal Management
Another element of City Girls' relevancy is their highly documented run-in with the law. Group member JT started her sentence at the start of July for fraud charges which is expected to last anywhere between six months and two years (JT is reportedly set to be released in December), arguably at the height of the pairs success to date. However, the imprint are no strangers to legal controversy. Currently, Offset faces a potential prison stint due to gun charges. More widely, the label have, always navigated around the controversy and kept their artists on top in these circumstances, with City Girls, the circumstances (so far) are no different. The point of difference compared to their peers in music is how the signees prepared for a potential career halt.
In-house damage control
The duo have remained undefeated, and after an in-house discussion, filmed multiple music videos. The fact that City Girls continue to grow, despite the difficult circumstances, proves that the imprint behind them are taking lessons from the likes of Gucci Mane in releasing while behind bars. Artists such as Lil Kim and Remy Ma made critical mistakes in failing to do this and now, although prominent in their field historically fail to gain traction because of their time away and the industry moving on in their absence.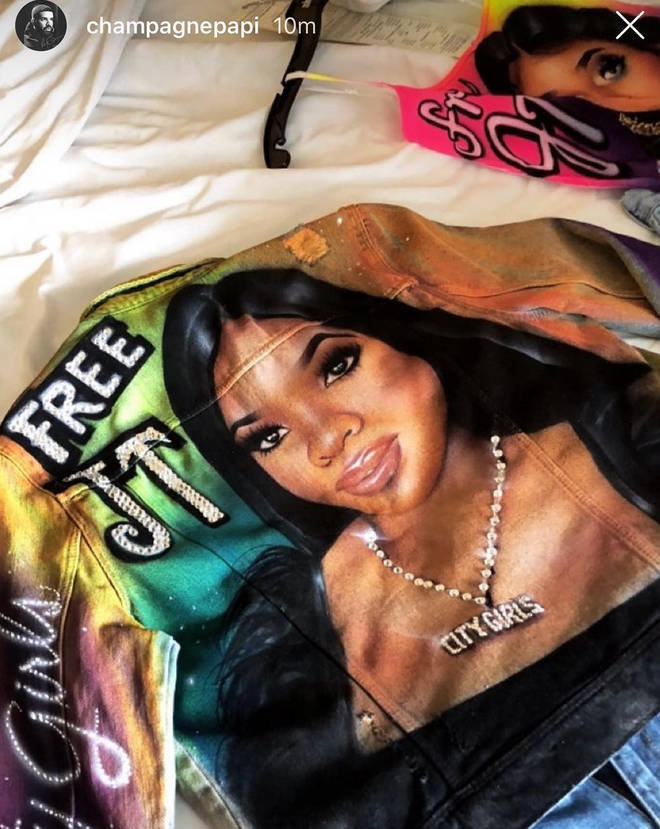 Social Media management 
Lastly, Quality Control have been able to engineer viral moments for City Girls and milked a cow that essentially seemed almost impossible to capitalise on any further. Following the "Scorpion" release, JT and Yung Miami could've taken the easy route in instantly dropping their version of "In My Feelings", but this would have likely been lost in the mammoth promotion of the OVO camp for Drake. The duo and their team instead waited and capitalised at the height of summer when all had died down and offered an extended chance for new consumers to find, get to know and follow through in listening to their own material.
In summary
Clearly, Quality Control are in a league of their own when it comes to handling talent. City Girls are here to stay, or at the very least, have transitioned a buzz, into a multi-layered curiosity and intrigue that their label wants to leverage for the long-term. Pierre Thomas and Kevin Lee have played chess way too many times before and have proven that they have what it takes to provide multiple wins.
Don't hesitate to check us out on Instagram, Twitter, Facebook, and Pinterest @MEFeater for more updates everything M.E.F!
Subscribe to our mailing list

//pagead2.googlesyndication.com/pagead/js/adsbygoogle.js

(adsbygoogle = window.adsbygoogle || []).push({});