The proclaimed strip club anthem has reached new heights.
Nicki Minaj is already an icon for achieving more Hot 100 entries than any other female act, of any genre. However, Yo Gotti's hit with Minaj, Rake It Up, introduced the raptress to her 14th mention on the Hot 100!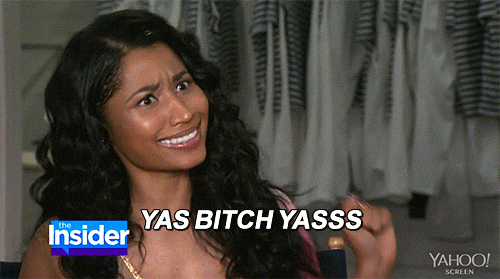 Rake It Up received increased visibility after Minaj and Gotti dropped the official video. And before you ask, yes, rakes were definitely a part of the video, and so were money trees.
The queen is here.
Watch Rake It Up below: