Willfredo Gerardo, Latino fashion designer showcased his fall/winter 2018 collection during New York Fashion Week, which featured trans activist Carmen Carrera.
Bringing elegance meets sexy to the runway but not crossing over to the extreme.
Gerardo exquisite gowns display of chiffons and blush pinks along with transparency on the runway shows off the beautiful features of a woman.
How would you describe this collection?
"This collection is very romantic. It's elegant and brings out the femininity in a woman."
What was your thought process creating this collection?
"I get to travel around the world. So every time I'm traveling certain things inspire me whether it's architectural work, textures in fabric or colors. I am inspired to be able to create these collections."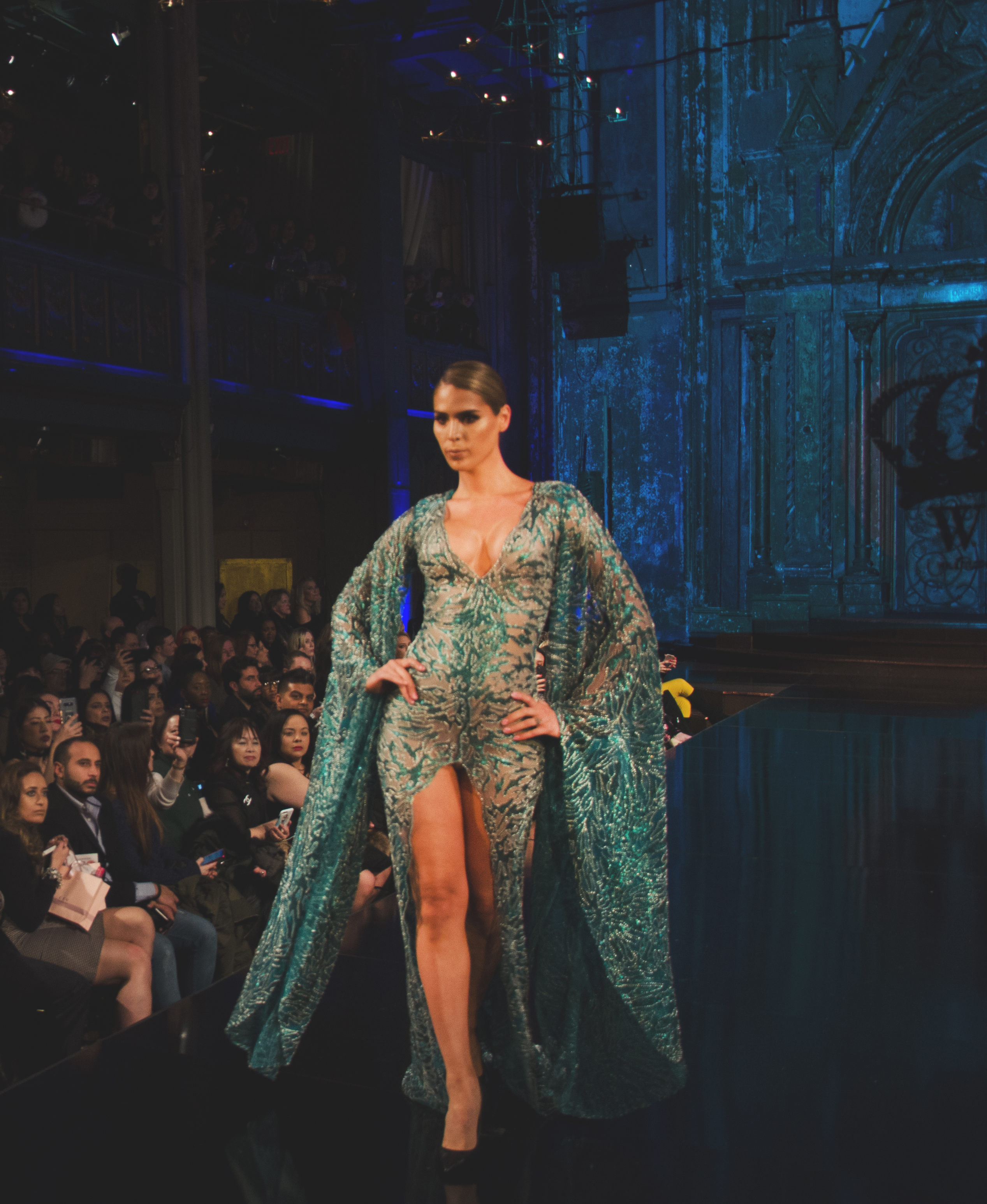 I see that you had Carmen Carrera walked your runway. What makes you as a designer want to step outside of the box and showcase women of all types?
"I think that all women are beautiful it's very important on my runway to have all ethnics all shape and sizes."
Why is that so important in the fashion industry?
"It's very important. I think that every designer should give an opportunity to every shape and every woman to walk on the runway. Now things are changing so much in the fashion industry. Designers are looking at that and are saying…let's give that opportunity to a girl that maybe not so tall or maybe she's a little bit plus size, but it doesn't matter we are all beautiful. We all have to give that opportunity."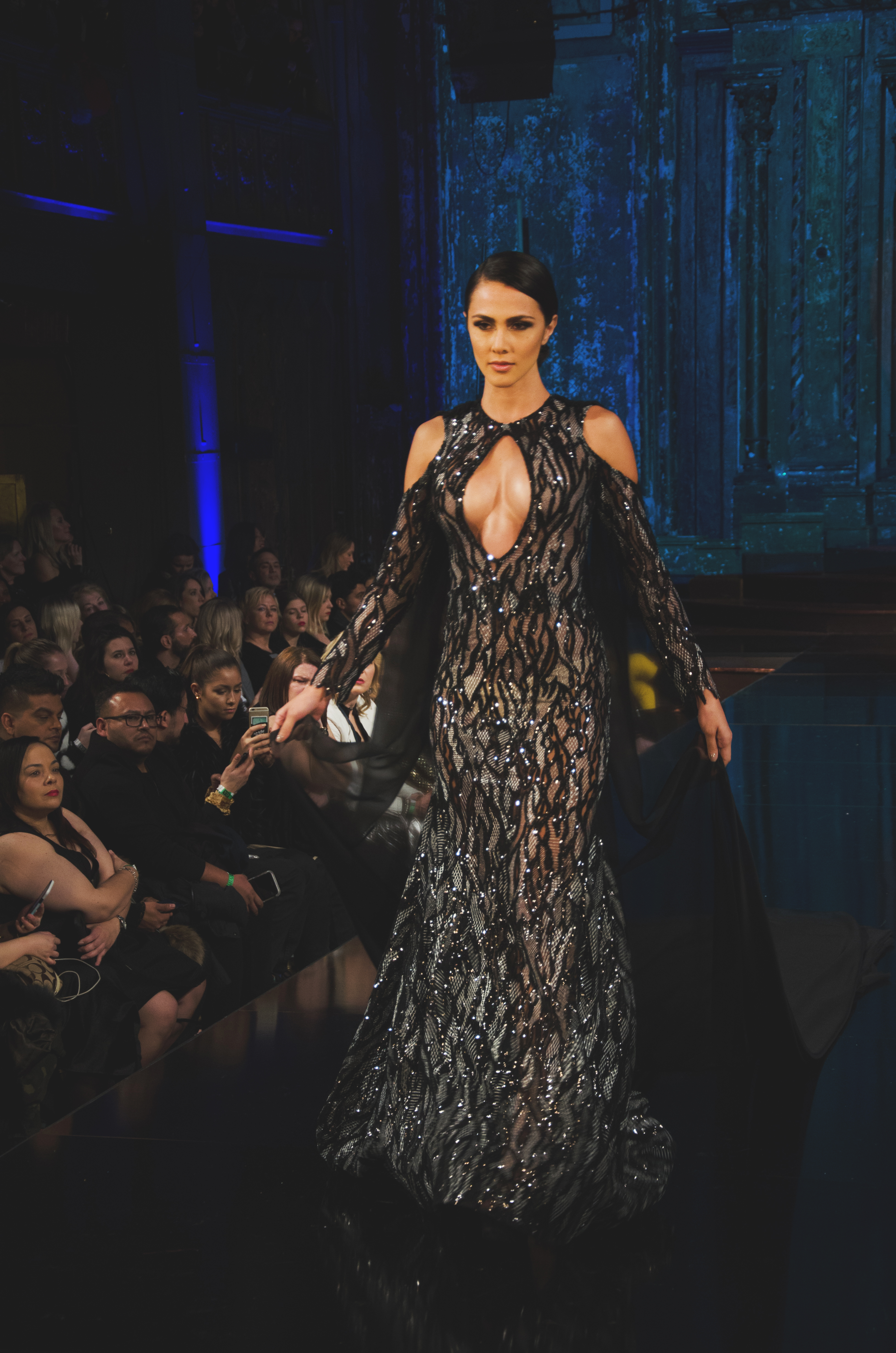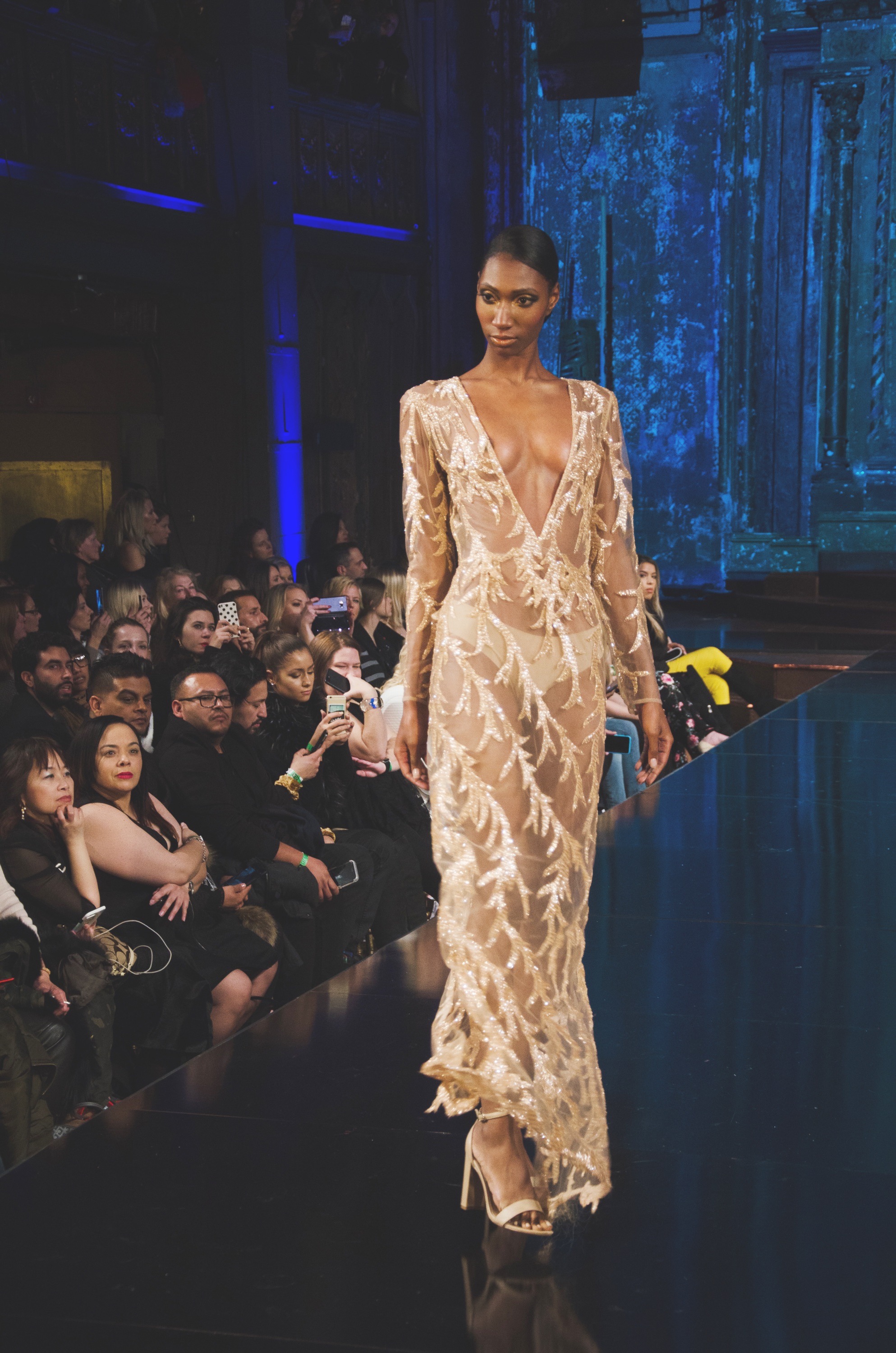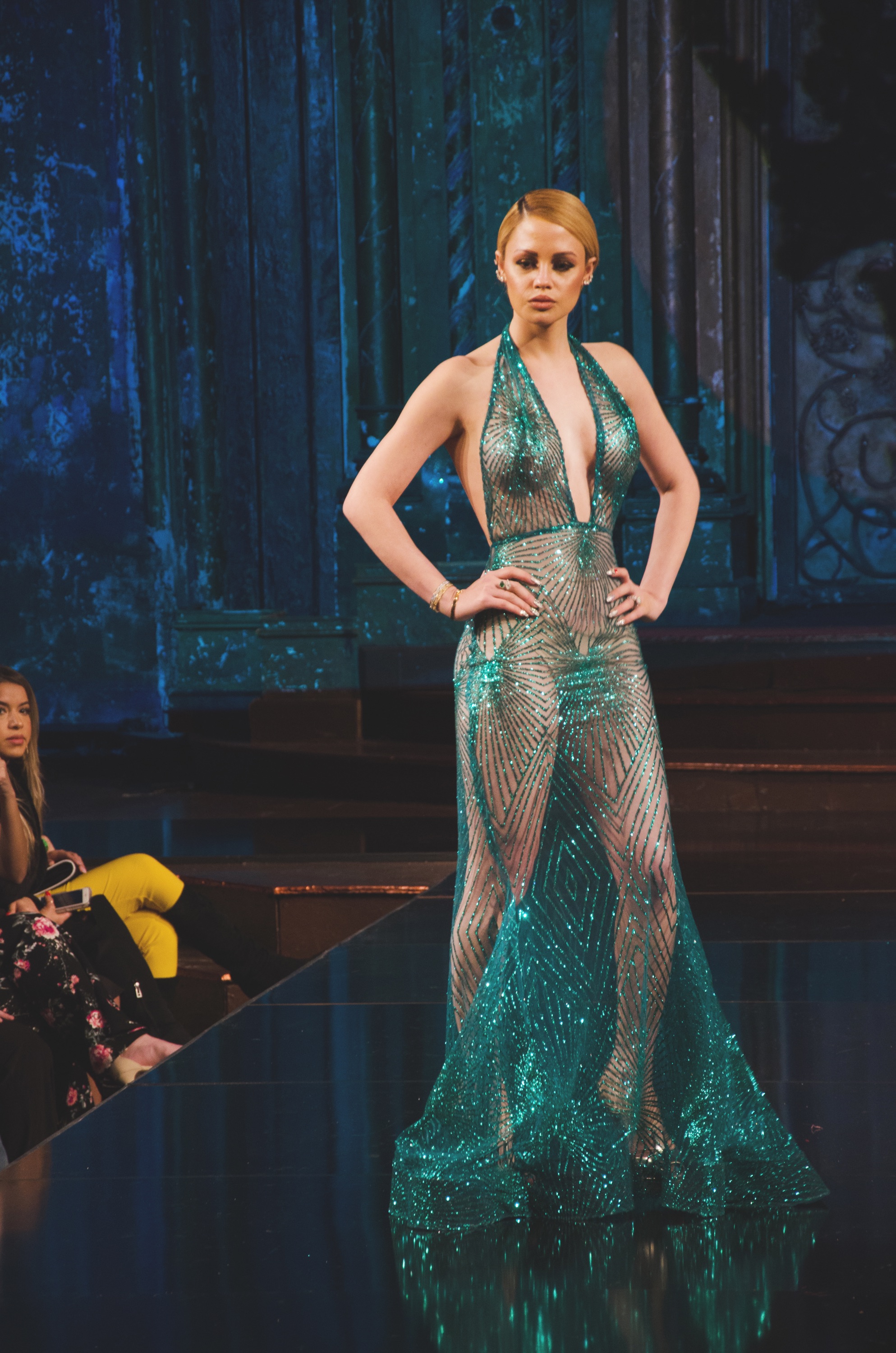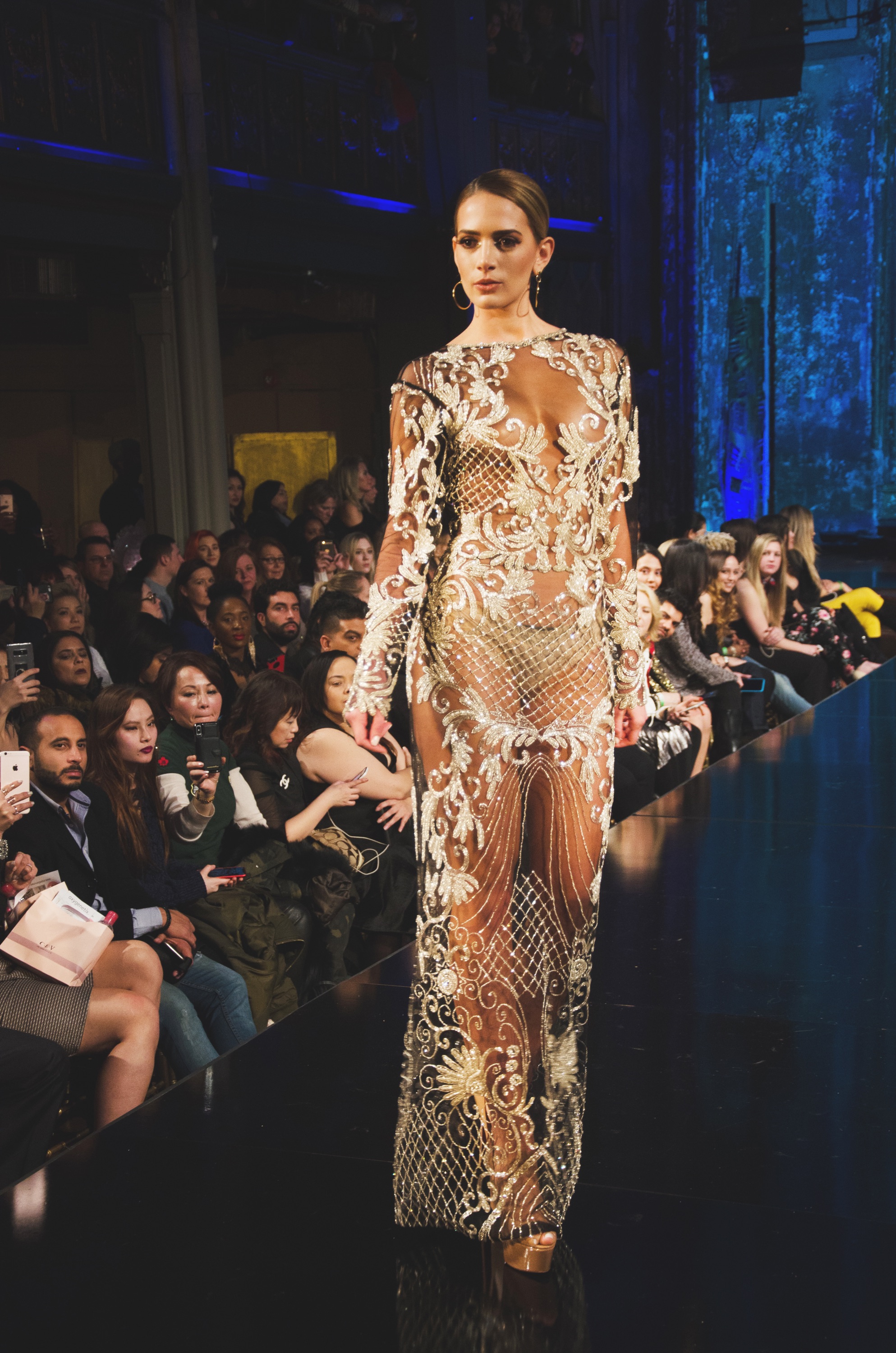 As a Latino designer how important is that in the industry?
"It's very important you know being a Latino designer and being in the American market it's a dream come true to be in this position and I'm very grateful every day."
As Gerardo continues to work on being a household name his collections are currently sold in 25 stores in the US and soon to be launching his handbag collection this year.
Photography by Carl Cornelius
Let us know what you think of Gerardo's  collection? Follow MEF on Facebook, Twitter, Pinterest and Instagram @MEFeater.