Laduma Ngxokolo is a South African textile and knitwear designer. He is best known for his knitwear range that's inspired by traditional Xhosa beadwork. Ngxokolo established his brand MAXHOSA BY LADUMA in 2012. The vision of his brand creates premium knitwear that celebrates the Xhosa culture beadwork aesthetics using Wool and Mohair.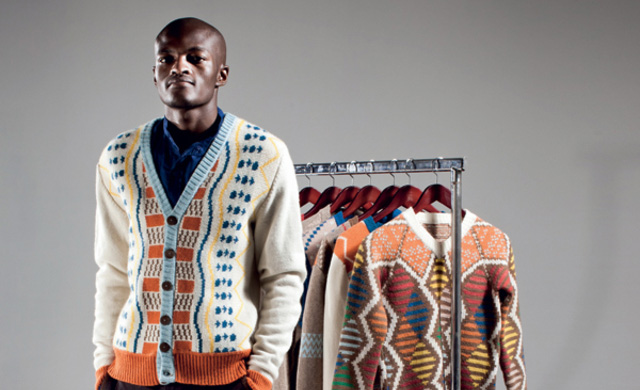 In 2014, this talented designer was awarded the 2014 WeTransfer Scholarship. Ngxokolo used the scholarship to obtain a Masters in Material Futures at the prestigious Central St. Martins. Ngxokolo received his Masters in 2016.
Maxhosa's impact on Beyoncé, Ruth Carter and The Scene
This year we will see the MAXHOSA BY LADUMA brand featured in the upcoming reboot, Coming 2 America. The reboot will feature a screenplay by Kenya Barris, Barry W. Blaustein, and David Sheffield features characters created by Eddie Murphy.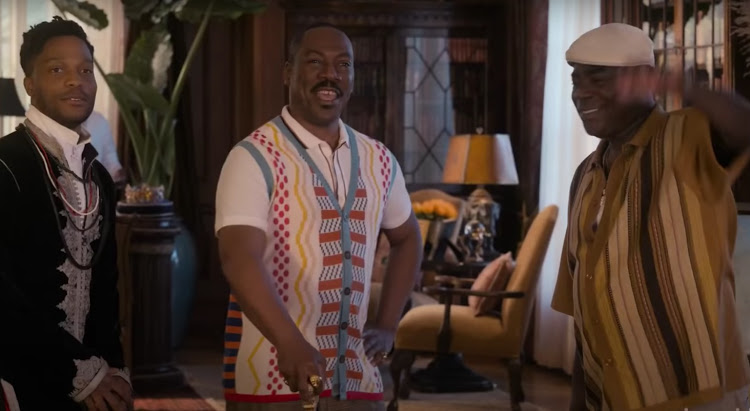 This star-studded comedy sequel premiers on March 5th 2021 and features Nomzamo Mbatha. Mbatha is a South African Actress and the face of Neutrogena. According to the designer, Nomzamo was the "brand's greatest ambassador while shooting the movie in LA".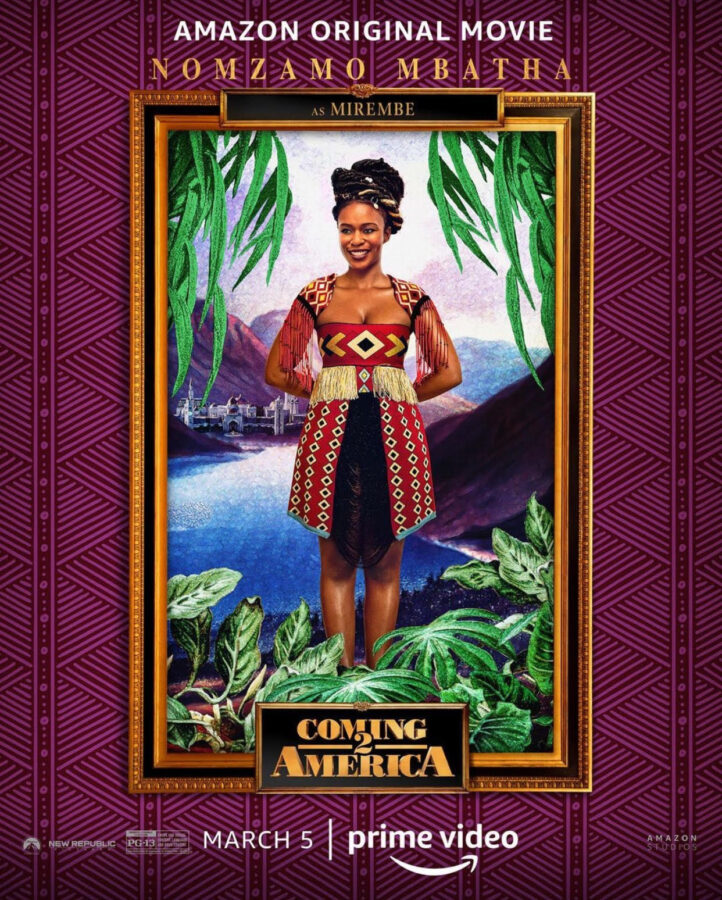 Murphy is the latest international star to be seen sporting Maxhosa on a global feature film. Other high-profile stars include the likes of, Dwyane Wade, Alicia Keys, Swizz Beatz, and Beyoncé. Beyoncé has featured Maxhosa on her website "The Black Parade" in 2016 and in 2020.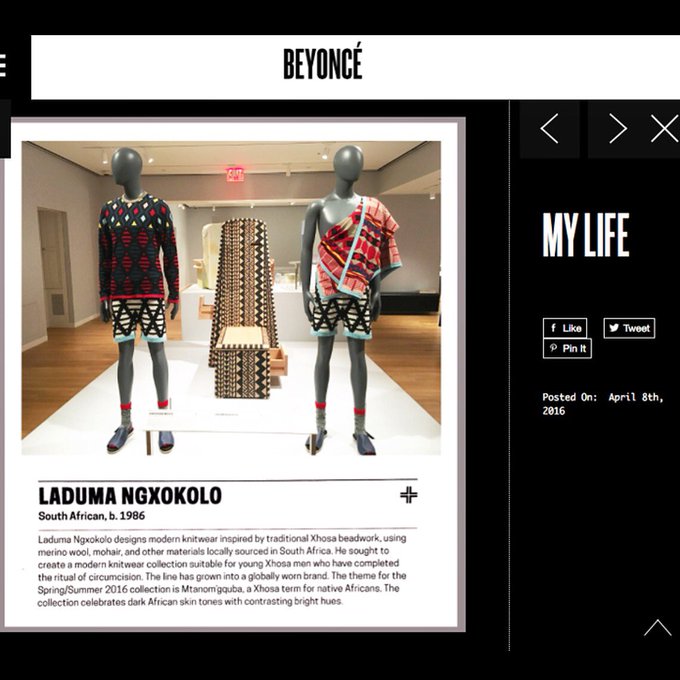 In 2018, Ngxokolo dressed several Black Panthercast members in his signature knits MaXhosa by Laduma for the world premiere of Black Panther. Ngxokolo's career has come full circle in the film industry. Ngxokolo was approached by Coming 2 America's costume designer, Ruth Carter. This is no surprise as she is extremely well versed in African design. Carter landed an Oscar award for her work on Black Panther in 2019.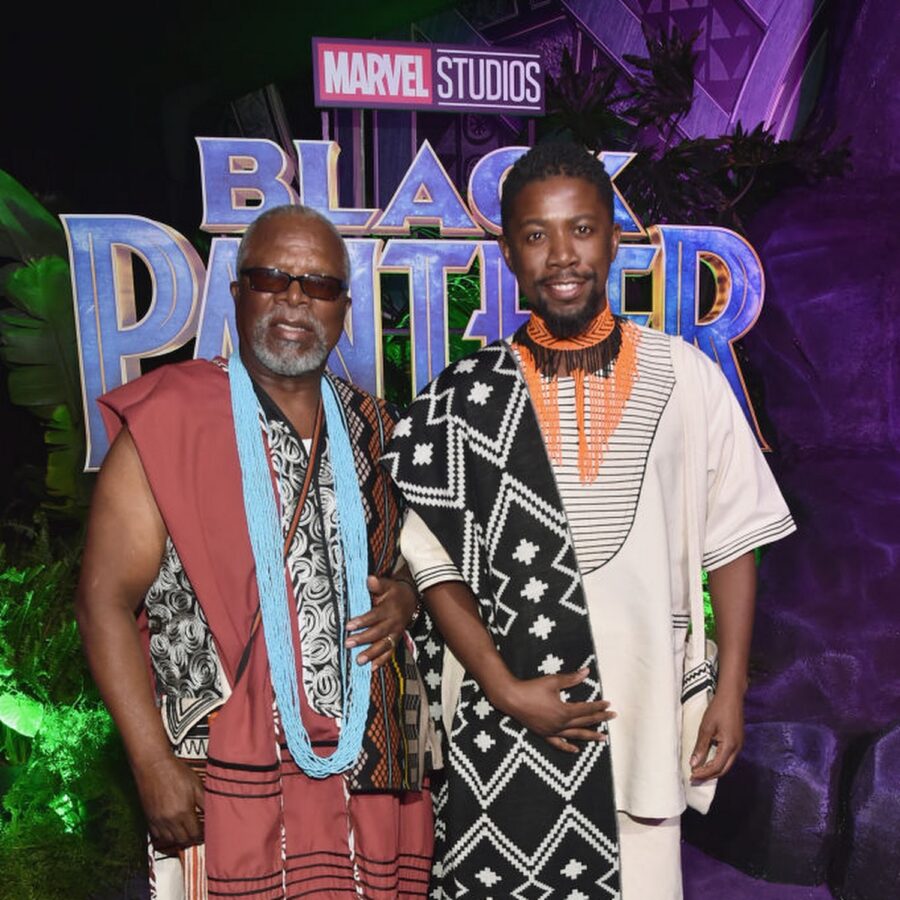 One thing about a person with a vision, they will stop at nothing to achieve the dream. Laduma Ngxokolo has inspired designers to acknowledge their culture and position themselves as ambassadors of their own heritage.