After sharing her opinion about Beyoncé's rude song "Bow Down Bitches," people thought Keyshia Cole's career was dead. Music Industry heads called the Oakland born singer a jealous, bitter bitch and angry Bee-hives wanted her head! But even with all this hate and negativity, KeyKey prevailed! Her new song "Rick James" is a fun, catchy tune on her new and sixth album Point of No Return. In the song Keyshia Cole addresses her cheating man and kicks him out of their home. Southern rapper, Juicy J joins Keyshia on the track making even that much more cooler. Keyshia Cole fans will be happy to know the new album is reminiscent of the heart broken Keyshia we grew to love. Unfortunately for Keysha, her fans love her when she is reminiscing on her sad love life and not when she's happy. Don't worry KeyKey we just love when you put out music period!
Over the weekend, Keyshia started filming the music video for "Rick James." She posted photos on her instagram, keeping her updated, by saying "I've never did anything like this!" Well Keyshia, from what I can see, you hair is laid, your outfit is poppin' and your body looks terrific. No need to be nervous, MEFeater is confident that the video will be hot.
Keyshia sports a sexy, lingerie look for her bedroom scene.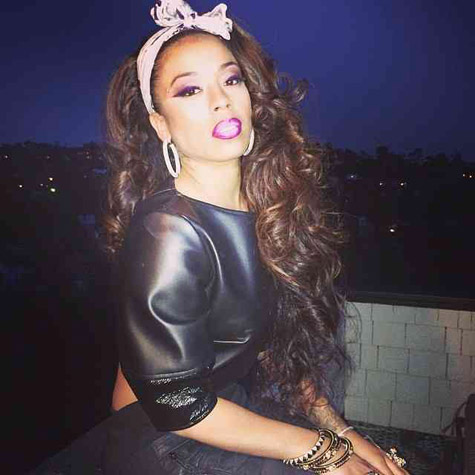 Follow Us on Twitter and Instagram @MEFeater
Subscribe to our mailing list