All the glitters is not gold, it's the Yeezy Season 6 Collection
Rapper and designer Kanye West is back at it again! Earlier in January, the rapper revealed his Yeezy Season 6 line. After gaining traffic and generating buzz on social media, the rapper decided it was time to take advertising to a new level. Times Square level.
According to Hype Beast, Instagram screenshots of the line were sprawled across the New York Marriot Marquis advertisement space.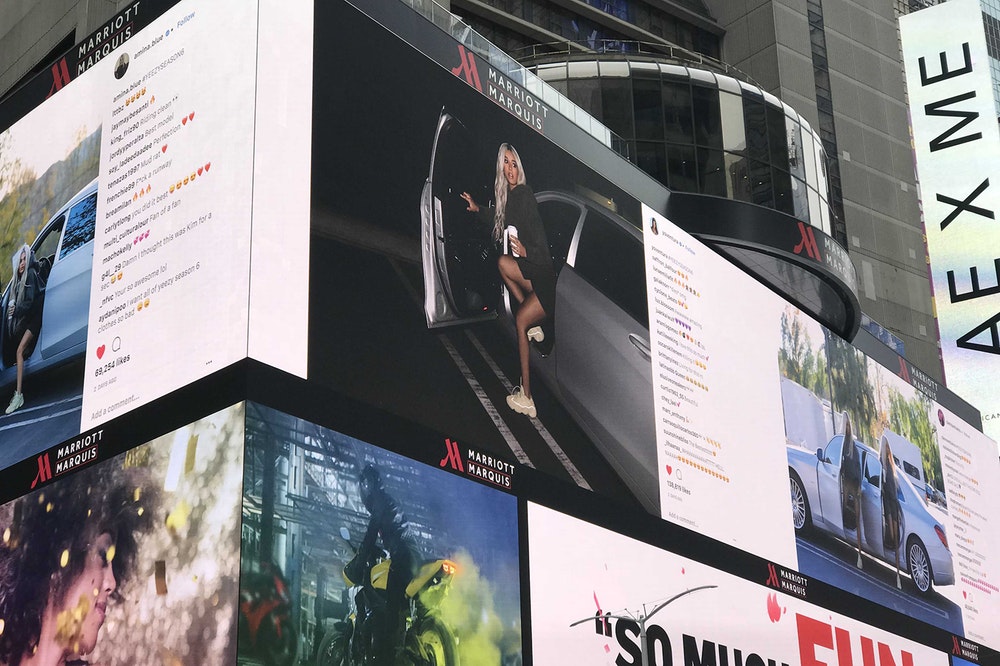 West had faced backlash on the line when it appeared that all of the models mimicked his wife, Kim Kardashian. Though the photos nor any ads hold a release date for the line, West is still making his appearance in flashing lights.