A Supreme x Louis dream.
The Supreme x Louis Vuitton collaboration is back at it again with its latest release. The collaborating brands released an exclusive Louis Vuitton Supreme handbag for the holidays.
The duffel features bright red leather with a Supreme logo gracing the front. A thick leather adjustable strap and silver hardware add the classic chic that is loved and expected by both the famous designers.
Alongside the duffel, the brands have created pocket organizers, wallets, cross-bodies, and backpacks.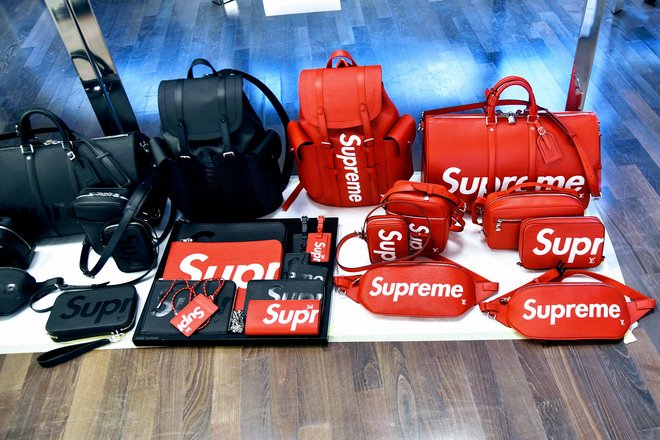 Of course, with said luxury comes with a price. According to Hype Bae, the duffel will be auctioned via Christie's, an online bidding website for luxury handbags and accessories. Bids begin November 22nd and will last until December 5th.
Prices from the Supreme x collection start at $300.00 and can reach up to $15,000.00.