Our favorite Twitter gal and all-around badass, Chrissy Teigen, has launched a 36-piece clothing collection with online retailer Revolve. The fashion range is sexy and feminine "to wear to bed, brunch, and cocktails" with slightly more upmarket prices ($78-$328) than your average celebrity collaboration. MEFeater checked out Chrissy's Revolve pieces and you'll love them!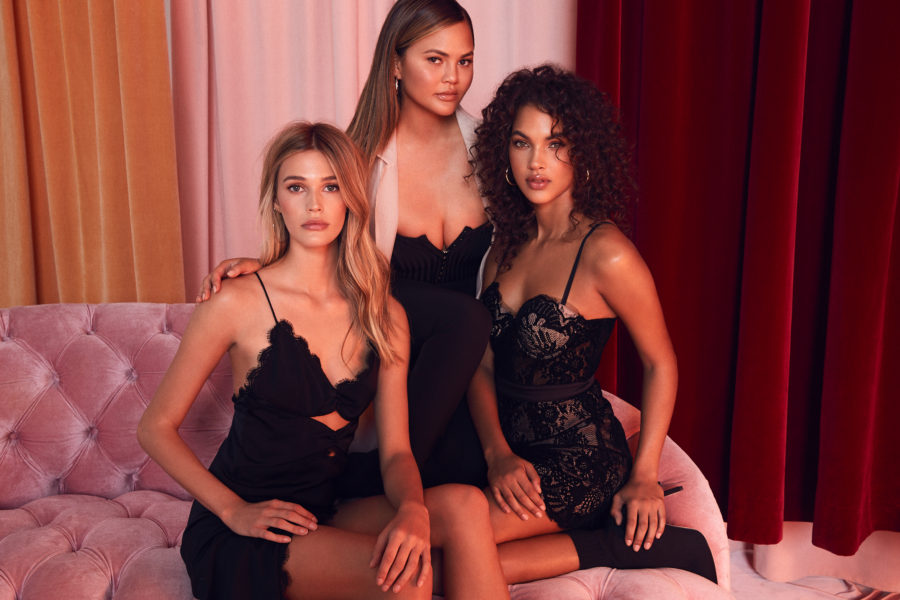 At first glance, Revolve x Chrissy Teigen really doesn't seem like your average celebrity-does-fashion collection. It's aiming to be one in which you can invest the quality pieces into your wardrobe rather than grabbing a cheap-buy. Chrissy has always brought her own style to the plate (we hope she approves of the food reference ?) and has channeled that into the 36 items. Included in the range are duster jackets, boots, bodysuits, dresses, trousers; all with the ultimate appeal to her 'Teigenites!'
Previous to the launch party Chrissy said: "I imagine the collection being worn by like-minded women on the go. I wanted to create beautiful, classic pieces that are sexy yet comfortable. I also wanted to make sure the pieces were very versatile to be able to mix and match…the color palette in the collection is all neutrals in order to create that timeless look. It's all about being confident and feeling sexy!" The model has become familiar with the company through modeling work and been a genuine fan of the Revolve brands.

This slideshow requires JavaScript.
You can also catch a look at the launch pictures on Revolve's Instagram! Shop/pre-order Revolve x Chrissy Teigen here.
Have you got any thought's on Chrissy's latest venture? Let the MEFeater team know in the comments,? we're always excited to hear from you guys! We're on Facebook, Twitter, Instagram, and Pinterest too.