The MEFeater Staff share their favorite books for #BookLoversDay.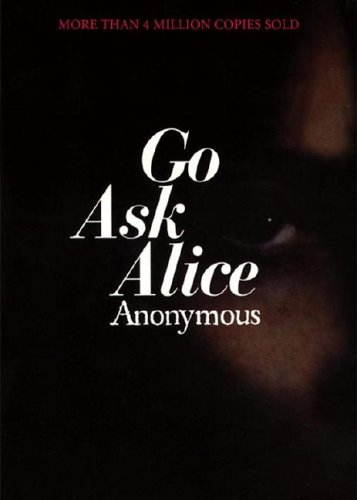 My favorite book from my childhood was Go Ask Alice. It's about a young girl in the 70s struggling to find herself and happiness. Unfortunately, the young woman experienced such hardships, she becomes lost. It's a great book for young woman and men who may feel the same way.

My favorite book is The Goldfinch by Donna Tartt. It's a long read, but I love that. It's a coming of age story.  It follows the trajectory of Theo, the main character, after the loss of his mother at age 13. Follow his adventures, and you won't regret it. It's also supposed to become a movie soon, so read fast!
My favorite book is We Should All Be Feminists by Chimamanda Ngozi Adichie. It's a small 50 page, personal essay that offers readers a unique definition of feminism for the twenty-first century, one rooted in inclusion and awareness. I love this book because it's grounded in experiences (very relatable experiences) which allowed me to embrace the word feminist in a new meaning and to rally for everyone( including men) to do the same. My favorite quote "We must raise our daughters differently. We must also raise our sons differently…"
As a writer, I don't like the idea of having a favorite book/author. I like to free my mind as a writer/reader not really have a stagnant genre of what I like or my way of thinking. Certain books can affect your thinking process. Although I enjoy reading, I just don't really like having a favorite. Maybe if I broke it down into categories I would be able to choose one for each category.
If I had to choose it will definitely be biography/historical books. I tend to like them more than other books. I usually gravitate towards those two because of the experiences. Books that educate and connect you to society and others.

My favorite book is The Fountainhead by Ayn Rand. The story is about Howard Roark's journey to be free of conformity. The theme is about how freedom is the most important thing a person can have and that one has to do what they can to obtain their freedom and subsequent happiness.
My favorite book is Fabulosity: What It Is & How To Get It by Kimora Lee Simmons. As an independent model and aspiring entrepreneur, this manual is my bible. I literally carry it with me everywhere. Kimora kills two birds with one stone explaining everything one would need to know about breaking into the industry. My favorite part of the book are the pink asides where Kimora gives homework assignments and gems that she's acquired during her journey.
Lia
My favorite book is To Kill A Mockingbird because it shows readers how the idea of race is taught to people at a young age and instilled in us. Through Scout's eyes, we see how our upbringing influences how we see others and others see us.
One of my favs is The Bluest Eye by Toni Morrison. It tells the story of how society's perception of beauty aligned with racism and colorism affects black and brown girls. Such an important read, especially for black girls.
Phil
Rich Dad Poor Dad by Robert Kiyosaki. Growing up in a middle-class home where my parents had to work just to provide and make sure I and my siblings had, I looked for ways I can contribute. Until one day my research led me to that book. It taught me how to manage, multiply, and treat money. At the end I learned money had no value; it was only worth the amount we assign to it. To this day, I am grateful to Rob for enlightening me in ways school, or society could never. That's why Rich Dad Poor Dad is my favorite book.

My favorite book is the Autobiography of Malcolm X. The book is about Malcolm's upbringing to his eventual awakening and becoming the civil rights leader we all know today. Even though Malcolm died in 1965, his beliefs, struggles, and upbringing are still relevant today.
What are your favorite books? Comment below!