MEFeater is here with the best sales to shop this Black Friday 2017. Whether you're after great fashion or beauty deals, we've got it all below. ?
We ALL love great deals and bargains at any time of year, but Black Friday gives us some hella good discounts you don't want to miss! However, to get the most out of the day, be smart. It's coming up to the holidays, so keep gifts in mind. Cyber Monday is on the horizon too but with most stores simply having their discount deals all weekend long, Black Friday counts for the whole lot really. Obviously, you've got to get yo'self some treats too so get ahead of the game with our favorite picks below.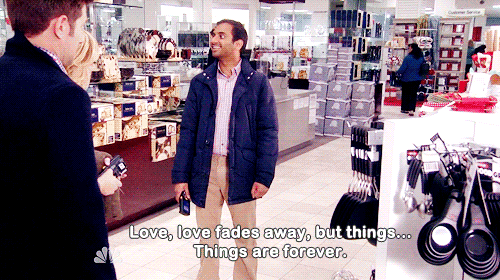 Black Friday Sales
While Asos have a dedicated Black Friday page here, full information has yet to be published on what exactly they're giving us eager beavers this year. However, we know between the 23rd and the 28th of November that you'll be able to get 30% off absolutely everything on-site; sale items included. Use the promotional code 'EPIC30' at checkout and you're good to go. This goes for Canadian customers also.
This beauty brand by the renowned makeup artist always has a fantastic sale so if you're looking to nab that product or gift you were hoping for, then their Black Friday sale is your time. On the Anastasia Beverly Hills site, they've said there's going to be huge discounts and exclusive launches when you sign up for their newsletter but we've done some digging for y'all.
So, email subscribers who sign up here will get a FULL HOUR early access to the brand's promotions before anyone else. Pretty cool, right? It will last from the 24th until the 27th. This means 50% off contour kits, blush trios and (single) eyeshadows, 40% off glow kits, liquid lipstick and lipgloss and lastly, 30% Darkside liner and matte lipstick.
We all know denim is a big trend right now and what better way to get in on it by investing in some Levi's? They have a whopping 40% off everything online including sale items for Black Friday with the code 'INDIGO40.' There's also free shipping on all orders; the happiest sentence that can ever be associated with online shopping. Y'all know what we mean. ?
Topshop's sale is pretty awesome this year. Genuinely great discounts with up to 50% off, you can be sure you'll get a lot of value for your buck. Their sale has begun so head on over to the Topshop Black Friday page here to start adding to your cart. The sale is on selected lines but wide-ranging so you can nab a cute party dress or update your winter coat.
Another awesome beauty sale from Urban Decay for 2017. Ok, you'll have to be quick for this one as it only lasts from the 24th until the 26th.  Anything on-site is 25% off so that goes for all categories. Cyber Monday is a big day for Urban Decay with more offers on..offer(?). The Moondust Eyeshadow Palette and their Pro Brushes are 50% off with some of the Vault products 25% off. Lastly, the Vice lipsticks are at a 50% discount too.
You guys are going to have enough makeup to last you…well until Black Friday 2018! ?Shop UD here. Oh, did we forget to mention free shipping? ?‍♀️
Missguided is promising their sale is going to be bigger and better than ever. Considering it's usually epic, this is good news! There's 50% off everything with the code 'Cyber50' until midnight on Sunday. Shop till you drop non-sale items here.
If you still have any money left after all the deals so far, H&M has granted us 20% off everything for Black Friday. There'll be up to 70% off some items and on Sunday the 26th there'll be what's called a 'tiered sale' with 30% off $50 and 20% off $25.
e.l.f. Cosmetics is becoming one seriously popular beauty brand and to celebrate Black Friday 2017, they're offering 50% off absolutely anything in their range from the 24th of November till the 28th. Take a look here.
Zara never fails to get on the Black Friday train and we are here for it. Ladies, get your wallets out because you'll be spending all that extra dolla' I'm afraid.
For 'Cyber Weekend,' the retail giant is offering 30% off selected kids clothing, 40% off selected womenswear and 40% off menswear. Monday is your last day to shop those Zara discounts here but keep watch for additional sales in the run-up to the holidays.
Timberland is offering a 30 percent discount on all clothes, accessories but only select footwear for Black Friday so be quick if you're hoping to grab some new shoes. While you're still scrolling, you might like to check out MEFeater's piece on Timberland's collaboration with Opening Ceremony here. It's for guys and gals!
GlamGlow was featured in our Holiday Collections post and their Black Friday deals have gotten us excited to shop skincare all over again. To celebrate, they're offering 35% off everything with two codes at checkout; 'BF35' & 'BOGO2017' and also offering BOGO (buy one, get one) free.
MEFeater is going to be on the lookout for a further discount on the yellow coat from Macy's we featured on our recent Five Must-Have Coats for Winter post. Aside from that, the department store will have 60% off coats and up to 50% off select designer collections. Keep an eye on their site or social media for more information.
Nasty Gal, formerly owned by GirlBoss Sophia Amoruso, has 50% off everything on their site. Yes, EVERYTHING. Their tagline: "Plus, skip the lines, crowds and obligatory stress. You don't need that kind of negativity." Shop now.
Another online site with 50% off everything (on orders over $50) AND free shipping! It's always the shipping that annoys your balance more, isn't it? ?
UO's offer for 2017 is another BOGO but it's 50% off so if you purchase any item, you can get another of the same value or less for 50 percent off. This goes for any department. Not bad, is it? The brand also has a rewards incentive scheme 'UO Rewards' and those members will get access on Sunday for deals that are not open to the public until Monday; $15 off $75 and $50 off $150 purchases. Roll on over here to check out their deals on-site. Deals also apply to in-store items.
Selected links above are non-affiliated.
---
As/If more deals become known and available, MEFeater is going to update this list so be sure to check back over the next few days to grab that Black Friday/Cyber Monday discount. While we're here, we wish a Happy Thanksgiving to all our readers. Have a safe holiday and most importantly, happy shopping! ?
Let us know if you've grabbed a bargain we missed! We're on  Facebook,  Twitter, Pinterest, and Instagram! ?