Bad Boys III is Set To Start Production in August
It has been 15 years since we were first introduced to the hilarious Bad Boy detectives of Miami. Talks of continuing the Bad Boys franchise has been around since 2008, but nothing seemed to ever actually materialize from it until now.
Sony Picture has confirmed Bad Boys For Life, the third installment in the Bad Boys franchise, is set to start filming in August. Will Smith and Martin Lawrence are set to reprise their roles as Mike Lowery and Marcus Burnett.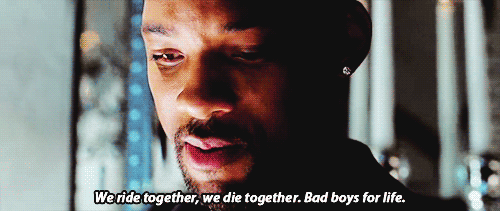 Not only is Bad Boys getting a threequel, it is also getting a tv spot.
Gabrielle Union is getting a spin-off of her on from the movie. NBC has officially ordered a pilot of the show which surrounds Union's charter DEA agent Syd Burnett. In Bad Boys, Syd was the sister of  Lawrence's character, Marcus Burnett and dated Smith's character, Mike Lowrey.
Although it took 15 years, we couldn't be more excited about a Bad Boy threequel and tv spin-off. Will Smith and Martin Lawrence are comedy gold together!