Each week, we compose a list of newly released songs that we think you should hear.  Here are some of the best releases you may have missed this week!
'Neighbor' Travis Scott ft. Juicy J
The song is a banger! What did we expect from the most lit rappers out?
The musical powers of Travis Scott mixed with Juicy J's iconic "Yeah Hoe" adlib, makes this song an instant addiction. Premiering on Zawe Lowe's Beats 1 show, "Neighbor" finds Scott and Juicy going hard on beats by producer, Buddah Bless. In an interview with Billboard, Juicy J explained how the record came about.
HOLLYWOOD – Bia
Bia is coming for necks.
Bia mocks the superficial lifestyle of being in the spotlight in her song, HOLLYWOOD. Bia holds nothing back as she speaks on plastic surgery, pill-popping, and the party culture of California. Honestly, this is an entertaining visual, movie that only reiterates Bia's down to earth, bonafide demeanor. She'll always be straight up.
De Apollo – Honorable Mention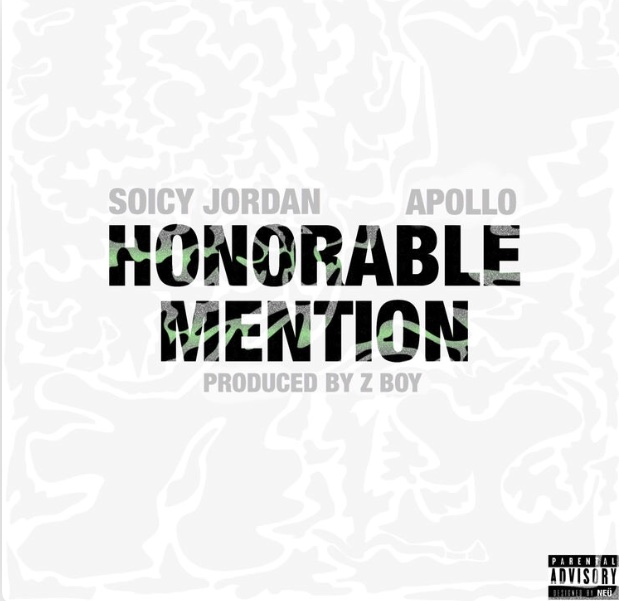 This song was inspired by the higher power.
Atlanta based artist, De Apollo is a musical genius who can make a hit in less than an hour, like his newest release, 'Honorable Mention'. 'Honorable Mention' only took the ingenious artist 30 minutes to make.  It was a random collaboration between Space Cadet and YSL Affiliate that blew up, rightfully so. Listen to 'Honorable Mention' below:
https://linktr.ee/apollosphere
'Mona Lisa' Lil Wayne ft. Kendrick Lamar
Lil Wayne is back and better than ever.
Lil Wayne reminds us why he is one of the greatest rappers of all time with the release of his long-awaited album, Tha Carter V. He snapped on 'Mona Lisa', a collaboration with Kendrick Lamar. It is already being hailed as one of the best songs on the album. Everyone knows Lil Wayne is the goat and for him to have a collaboration with Kendrick Lamar is mindblowing.
'LUST'  SAINt JHN ft. Janell Kroll
'LUST' a craving for everything you don't need. You know its bad for you, but the desire is unbearable.
Brooklyn-bred artist, SAINt JHN premieres the stunning visual for "LUST", a single off of his 13-track album, "COLLECTION ONE". In 'LUST',  SAINt JHN is surrounded by 4 beautiful dark-skinned women who are his brides-to-be, as he talks about bad habits. It's quite the interesting video. Another cool thing about his video, all of the clothes SAINT KHN is wearing was designed by himself for his fashion line.
Cage of Habits -Doe Paoro
You have to hear the voice of Doe Paoro.
On 'Cage of Habits', Doe Paoro's expert vocals will give you the chills. The lyrics are relateable af, contemplating slipping back into old habits when it comes to relationships and love. This song is the perfect blend of soulful harmonies with a pop-sounding rhythm.  'Cage of Habits' will be featured on Doe Paoro's album 'Soft Power', out October 19th.