Hair has always been up for debate whenever it is not welcomed by "European Standards". For years, cultural hairstyles have been deemed as "untamed" or "unprofessional" whenever it's considered "unfit" for an occasion. States like California have passed the "Crown Act" so that establishments can not discriminate against locs, braids, fros, or any other cultural hairstyles. In the midst of it all, Twitter has somehow sparked a debate about braids being fit or unfit for special occasions.
Over the weekend a Twitter user expressed her frustration after someone suggested braids for her birthday look. She thought it was the craziest idea because braids, in her mind, are not fit for occasions like birthdays. Although we definitely respect her preference, the statement alone posed a question that sent Black Twitter into a frenzy. Are braids "fit" for special occasions? We say YES! If braids are not fit for certain occasions then why are there so many attempts to culturally appropriate it? Rooted in our heritage, braids have always and will always rise to the occasion. Here are some special moments to celebrate braiding styles.
The Moment Our Black Princess Rocked Braids 👑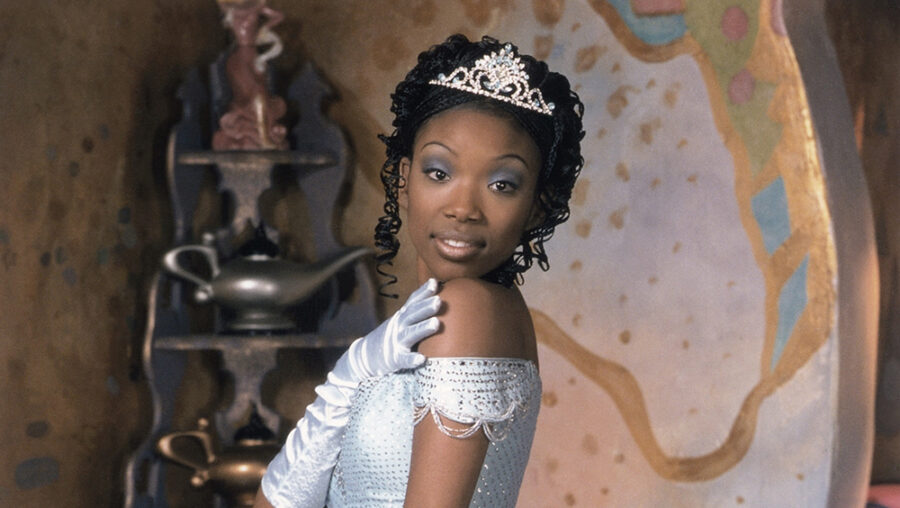 Brandy Norwood was (still is) an icon in the 90s due to her hit singles and hit show MOESHA. What was so significant about the star's brand, however, was the way she rocked her beautiful braids. Every little girl wanted braids like "Moesha" because Brandy represented the beauty of versatility with her infamous micro braids. The world was stunned when the superstar starred in Disney's CINDERELLA in 1997. This was a moment in history but also a reflection of the real history behind braids in royalty.
The history of braids can be dated back to Ancient times and found in Egyptian or African cultures. Braids were very common for "Queens" and "Princesses" during rituals and ceremonial events. The style of braids would also represent a woman's status in a tribe whether it was her marital status, rank, age, or region. In the book titled Hair Story: Untangled the Roots of Black Hair in America, authors Ayana Byrd and Lori L. Tharps covered the significance of braiding styles and patterns. Most braiding styles indicated messages to individuals.
The Moment "Lemonade Braids" Were in High Demand

🍋🍋
We are not going to pretend like "Lemonade Braids" weren't the go-to for summer events and vacations. When the QUEEN BEY herself rocked them in her legendary video "Formation" and throughout her entire visual to LEMONADE the trend was SET. Many took to social media to show off their "Lemonade Braids" while attending various occasions. Whether it was a wedding or a night out "Lemonade Braids" can be rocked in updos, half up-half downs, and even long or short. Many styles like "Knotless Braids" were stemmed from the Lemonade movement as well.
The Moment We All Felt Nostalgic 😎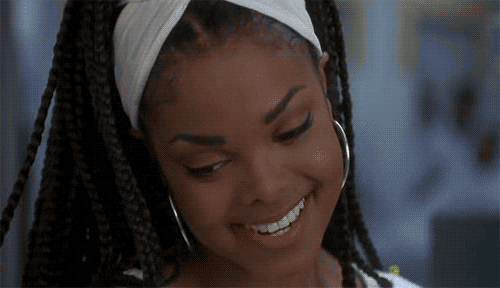 Trends will always repeat it self just like history. In the 90s many movies highlighted the early styles of box braids from Poetic Justice to Set it Off. Hey, even our mothers can be found rocking box braids in old polaroid pictures! The trend is now back in style! Whether you want yours long or short – jumbo or medium-sized. Box braids can be found on our favorites. From the red carpet or chilling at home.
Early forms of box braids can be found in Egyptian history. The earliest utilization of braids can be dated back to 3500 B.C.
The Moment
Braids Told A Story
Braids will always be a beautiful expression of our hair. It is art and not a political statement! Artists like Solange, Janelle Monae, Erykah Badu, Beyonce, and many others have presented braids as a way of telling a story about our culture.
Braids were passed down from generations and not only used for protective styles but for safety as well. During slavery, most braiding patterns were used as maps to plan an escape. Braids were used to hide seeds, rice, and food just to survive! Many hairstylists today recreate traditional braiding styles to show the beauty and significance of our hair journey.
We were so happy to see many women and men post their braiding styles on Twitter during this topic of discussion. We all have our preferences but we must be mindful that braids shouldn't be deemed as unfit. It is rich in our culture and will continue to shine through all adversity. Braids are for all occasion at all times.
For more updates, follow MEFeater on Twitter, Instagram, Facebook, and Pinterest!