If You Haven't Heard Rico Nasty, You've Probably Been Hiding in a Cave Somewhere.
It would be a surprise to many that the 21-year-old rapper has found her way on the Forbes 30 under 30 Music for 2019. For those who are fans of Rico's loud and angry raps, it's no surprise that Rico has made the list.
Forbes' 30 Under 30 Music list annually highlights young entrepreneurs in over 500 industries. 30 of the most spectacular people in many industries are recognized for their outstanding performance in their fields. With that definition, it makes sense that this Brooklyn-born rapper made 2018's 30 under 30 list for music.
Rico Nasty is a standout in an era where female rappers have grown in both number and influence. Her raspy voice is a perfect match for her aggressive lyrics. Whether Rico is rapping about smacking a bitch or smoking Key Lime OG, her work is a consistent reminder that you have the right to flex and to fuck shit up.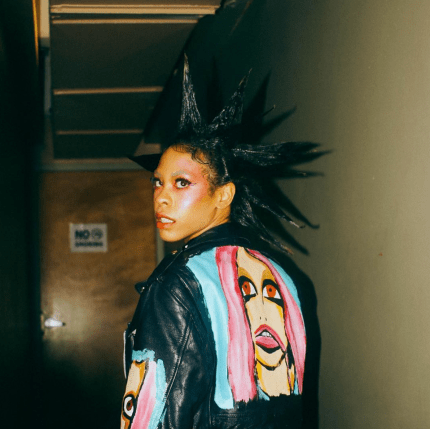 Her Sound & Its' Impact
Her defiant sound and message is especially important in a year where we've seen women systematically silenced. Women like Christine Blasey Ford in the Brett Kavanaugh case, or Stacey Abrams who was cheated in the race to be Governor of Georgia. Songs like "Trust Issues" and "Rage" are perfect songs for a year that gave women plenty to be mad about. It is a refreshing reminder that we have the right to be angry and we have the right to make noise about it.
"I'm causing shit for a reaction, want action, I'm snappin'




Stop with the racket, Balenciaga my fashion




My bitches ragin' and blackin' out




Keep my name out your fucking mouth,"- "Rage"
While Rico's defiance is fitting for women who have been silenced, her music also presents a space for confident and fearless women. Her self-confidence and fearless fashion fit the mood of a year with a breaking number of women elected into the Senate. It certainly fits the mood of a year that saw a growth rate of 164% for black female-owned business firms.
Whether Rico is rapping about being the best, the hardest, the maddest, or smoking the loudest, her music is obviously reaching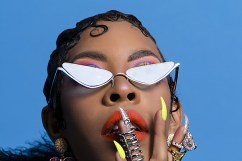 an audience that is hungry and excited for her sound. With over 2 million YouTube views on "Key Lime OG", over 4 million views on "Poppin", and great reviews on her latest project Nasty, Rico Nasty has chiseled out a space for herself in the immense rap world of 2018 and has more than earned her spot on the Forbes 30 under 30.
What are your Thoughts? Was Rico Nasty a good fit for the list? Comment below!
Subscribe to our mailing list

//pagead2.googlesyndication.com/pagead/js/adsbygoogle.js


(adsbygoogle = window.adsbygoogle || []).push({});