These clothes are poison. *Bell Biv DeVoe voice*
Dancer, actress and now designer Nia Sioux is on a roll. The former 'Dance Moms' star released her clothing line, Popular Poison back in 2017 and it has been thriving ever since. The line is set to inspire and uplift young girls, and to teach them to be comfortable in their own skin.
It's important to me that girls support girls," Sioux told J-14. "I think growing up is hard to do as it is and if we all help each other out by spreading positivity it takes some of that negativity away."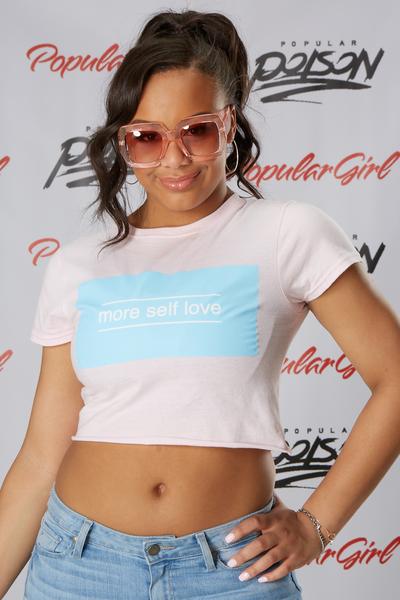 All About Girl Power
The new line features over 150 clothing items, all with logos or quotes about uplifting others and feminism. The line first gained prominence after her departure from Dance Moms, where she and six other girls danced together since the age of three and had to endure the brutal realities of the dance industry.
"My inspiration behind the collection was to create a line that encourages people to not only express positivity through their actions but also in the clothing that they wear," Sioux explained to TigerBeat. "Each piece symbolizes both empowerment and positivity for girls while feeling stylish at the same time. I wanted girls to have the opportunity to wear what they believe in, and show it off to the world!"
Shop Now!
Sioux's collection is now available for purchase at Popular-Poison.com! Select from vintage, bad-girl styles or chic and fresh options.
Feature Photo: J-14