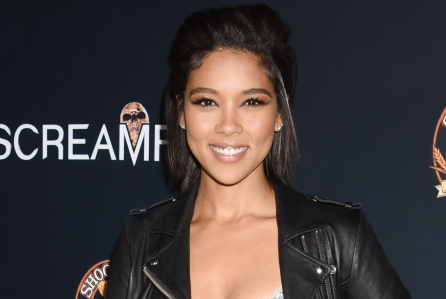 Alexandra Shipp who has starred in films like X-Men: Apocalypse and Straight Outta Compton is set to be the female lead in the reboot of Shaft.
Shipp will be starring alongside Samuel L. Jackson, Jesse T. Usher, and Richard Roundtree who starred in the original.
The new Shaft movie will have a different storyline. The new storyline will follow John Shaft Jr. who works for the FBI. He is estranged from his father in an effort to be nothing like him. However, John must go to his father for help to find out who killed his best friend, Karim and attempt to bring down a drug trafficking operation that is in New York City.
Director Tim Story and producers John Davis and Kenya Barris are currently working on the Shaft reboot. The script was written by Black-ish creators, Kenya Barris and Alex Barnow. Ira Napoliello and Marc Fischer will be the executive producers.
New Line and Netflix will be collaborating on this film, with Netflix having the international rights. They will be streaming the film outside of the U.S. after New Line releases theatrically.
Will you be watching? Let us know!